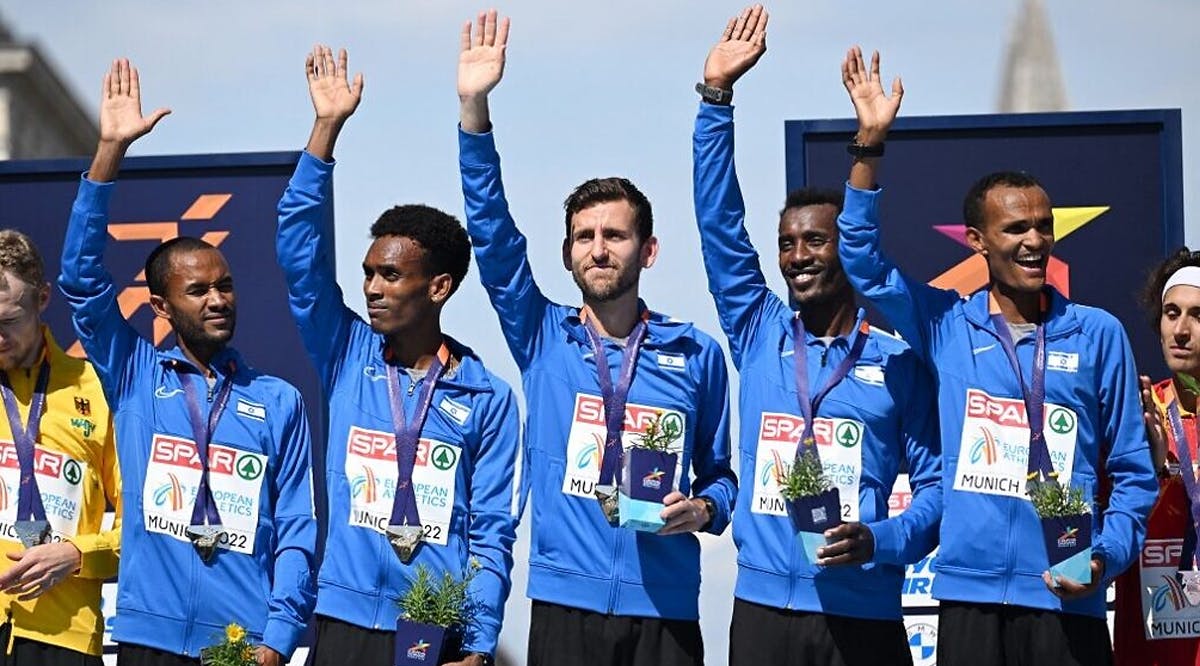 50 Years After Massacre, Israel Wins Gold at European Championships in Munich
Israel's men's team took home a gold medal in the marathon team competition at the European Championships, held in the German city of Munich, 50 years after the massacre at the 1972 Olympics that claimed the lives of 11 Israeli athletes.
Israeli runners Marhu Teferi and Gashau Ayala won the silver and bronze medals, with the former finishing in second place and the latter in third.
At this year's competition in Munich, it was decided that medals would be awarded to both - individual athletes and teams. The teams' final place was to be determined by the best overall result of its three fastest runners.
Teferi was even close to taking a gold medal for himself, but German athlete Richard Ringer passed him right as they were nearing the finish line. The two were immediately followed by Ayala. (YNN/ VFI News)
"God, we thank you for allowing Israeli athletes to enhance our reputation, so that we can foster good relationships and maintain prosperity."