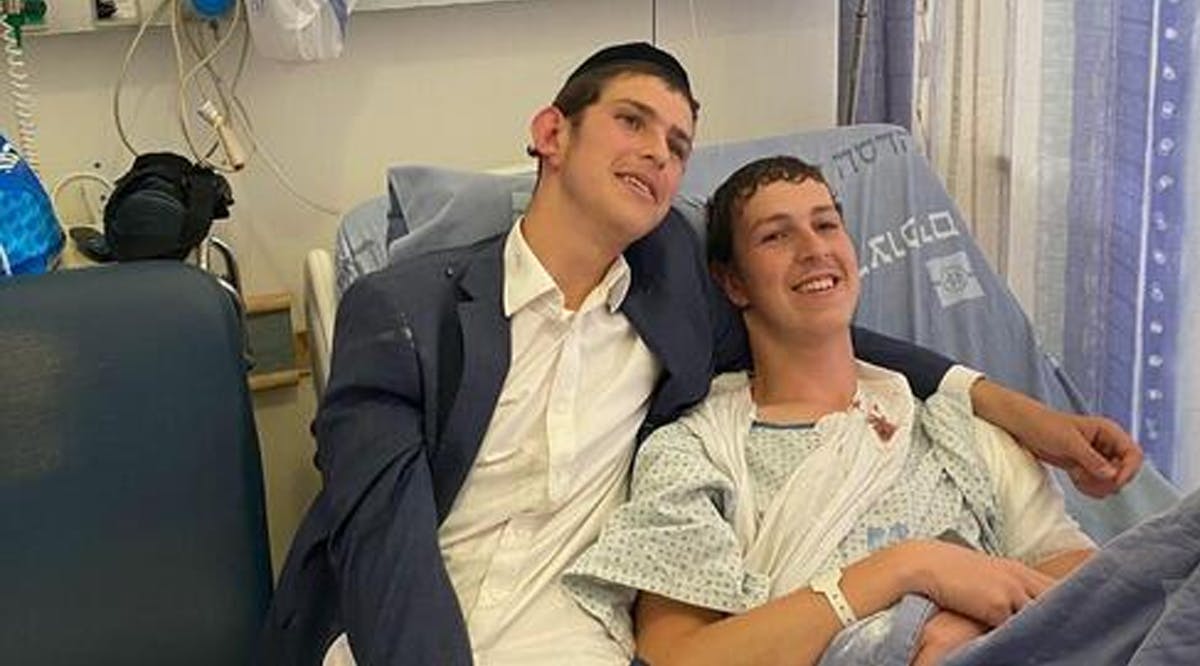 Double Miracle in Jerusalem: Brothers Shot by Terrorist, Escape with Minor Injuries
On August 14 around 1:30 am, a Palestinian terrorist opened fire on two different locations – firstly at a bus on the road near the Western Wall, and subsequently in a nearby parking lot, adjacent to King David's Tomb.
The shooting resulted in 7 people being wounded in total, with two of them in serious condition. The terrorist reportedly started shooting while people were boarding the bus and injured a pregnant woman in her abdomen. 6 hours after the attack, he turned himself in and was taken for questioning.
Among the wounded were brothers Duvi (16) and Elazar (19) Prover from Telzstone, a suburb of Jerusalem, who were in the Old City when the Palestinian terrorist opened fire.
"We were getting on the bus," Duvi told Kikar Ha'Shabbat. "I didn't even realize I was shot. I was in the middle of helping a woman in a wheelchair get on the bus. My brother Elazar was tying a tourniquet on a seriously injured victim. The paramedic told him on the way to the hospital that he had saved his life."
"Both my brother and I were saved by a miracle," Duvi said. "The bullet simply entered on one side and came out from the other."
Their brother Yair described the prognosis. "The orthopedists at Hadassah said that Duvi had amazing luck regarding the location of the injury. It was truly a miracle. If the bullet had hit a few centimeters deeper, he wouldn't be alive. It was a huge miracle because five minutes earlier, a bus full of people passed by the station, and then my brothers' bus arrived, which was much emptier. This was the bus that was hit and since it was emptier, there were fewer injuries." (I365N / VFI News)
He performs wonders that cannot be fathomed, miracles that cannot be counted. - Job 5:9
The articles included in this publication do not necessarily reflect the views or opinions of Vision for Israel. We try to provide accurate reporting on news pertinent to Israel, the Middle East, the diaspora, and Jewish issues around the world—and we hope that you find it both informative and useful for intercessory prayer.