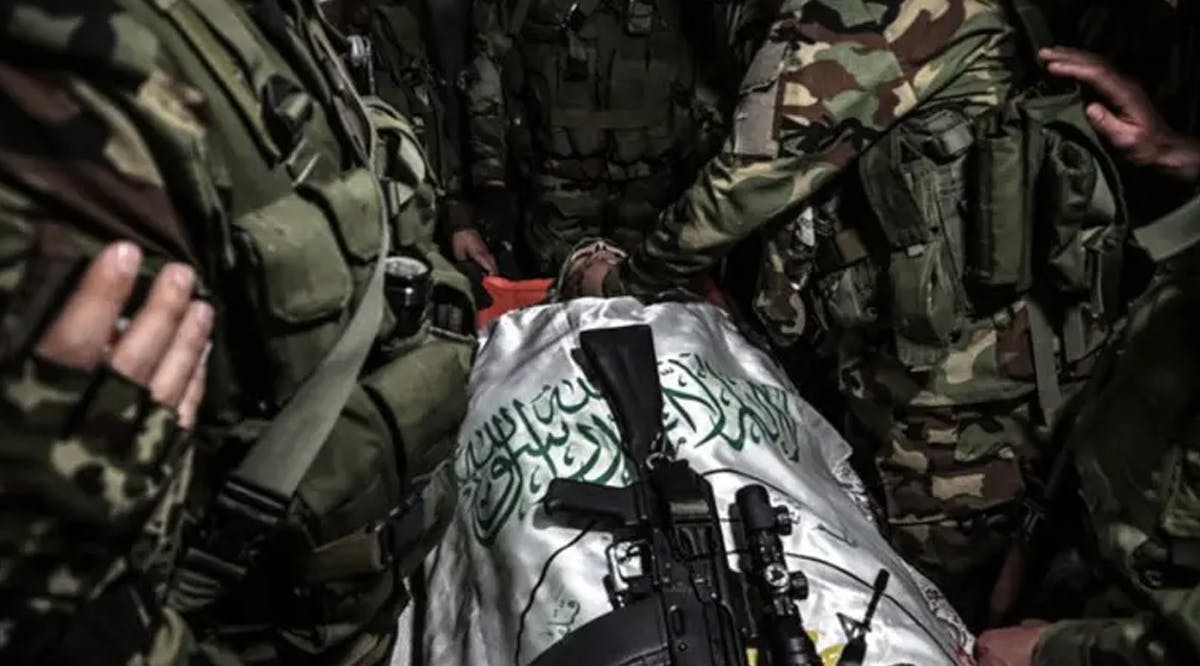 Islamic Jihad Accidentally Killed a Hamas Terrorist with a Misfired Rocket
A Hamas terrorist was accidentally killed by a misfired Palestinian Islamic Jihad rocket, during Operation Breaking Dawn, according to information released by Hamas and Palestinian media during the conflict, together with corroborating statements made on Sunday, August 14, by the IDF Spokesperson's Unit.
On August 7, the last day of the three-day battle, Palestinian and Israeli media reported that an explosive had struck a house in the central Gaza town of Bureij. Three boys, 13-year-old twins, and a 9-year-old, were killed in the explosion, and their father was injured, it was initially reported that evening.
While Israeli media only reported three deaths as a result of the incident in Bureij, other media outlets reported just over an hour later, that the father, Yasser Nimr Al-Nabahin, had died of his injuries.
Hamas's military wing, The Izz al-Din al-Qassam Brigades, immediately published a notice of his death. Nabahin was described by the terrorist group as an "al-Qassam mujahid" (holy warrior) and one of the military wing's "loyal knights."
US media reported last Monday that Nabahin was an off-duty "Hamas-affiliated" policeman, and Palestinian media also reported that the Gaza Interior Ministry had him on its payroll as a police officer. The Shin Bet (Israel Security Agency), however, previously stated that Hamas police serve in a "dual function" with the al-Qassam Brigades, "de facto still part of Hamas combat troops, participating in military activity against the IDF."
The incident in Bureij was the result of the failed launching of a rocket by Islamic Jihad against Israel, Jewish and Israeli media reported on August 7, according to a preliminary IDF inquiry. The Associated Press last Monday also described the incident as "suspicious," listing it with other possible Islamic Jihad rocket accidents.
On Sunday evening, the IDF Spokesperson's Unit confirmed that a misfired rocket was responsible for the Bureij incident. (JPost / VFI News)