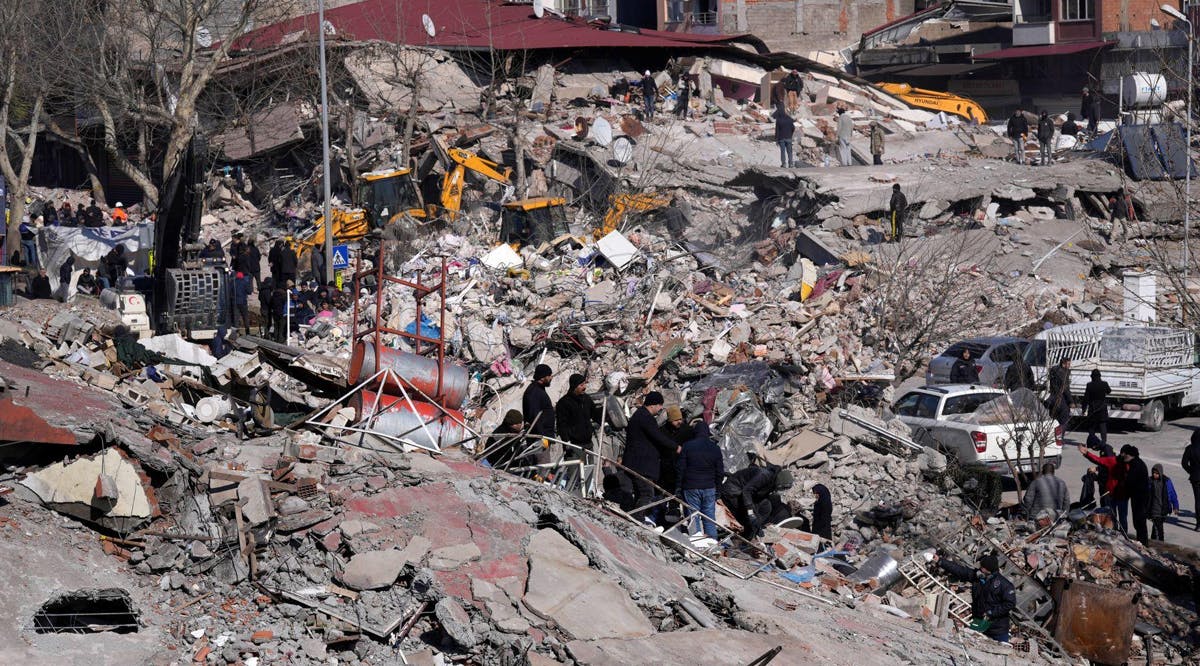 Earthquake in Turkey, Syria Is Deadliest in More than a Decade, as Deaths Pass 21,000
The earthquake in Turkey and Syria has killed more than 21,000 people, making it the deadliest seismic event in more than a decade.
Turkey's disaster management agency said the country's death toll passed 8,500. The Syrian Health Ministry said the death toll in government-held areas has climbed past 1,200, while at least 1,400 people have died in the rebel-held northwest, according to volunteer first responders known as the White Helmets.
More than 30,000 people have been injured from the Monday morning 7.8 magnitude earthquake, and the death toll is expected to continue to rise as rescue workers search for survivors underneath the rubble.
The quake is the world's deadliest seismic event since 2011, when a 9.0 magnitude quake off the northeast coast of Japan triggered a tsunami, killing nearly 20,000 people.
Neither Turkey nor Syria provided figures for the number of people still missing Wednesday, February 8, as Pope Francis asked during his weekly general audience for prayers and demonstrations of solidarity.
The quake toppled thousands of buildings, and frigid temperatures and ongoing aftershocks have complicated rescue efforts. Search teams from more than two dozen countries have been sent to help Turkey's emergency personnel, and the country has received numerous promises of aid. (FN / VFI News)
"God, we pray for Turkey and Syria as they face this unimaginable disaster. May all missing people be found alive and families become reunited . We send our heartfelt condolences to the victims' loved ones, and hope that the death toll doesn't rise anymore."
The articles included in this publication do not necessarily reflect the views or opinions of Vision for Israel. We try to provide accurate reporting on news pertinent to Israel, the Middle East, the diaspora, and Jewish issues around the world—and we hope that you find it both informative and useful for intercessory prayer.