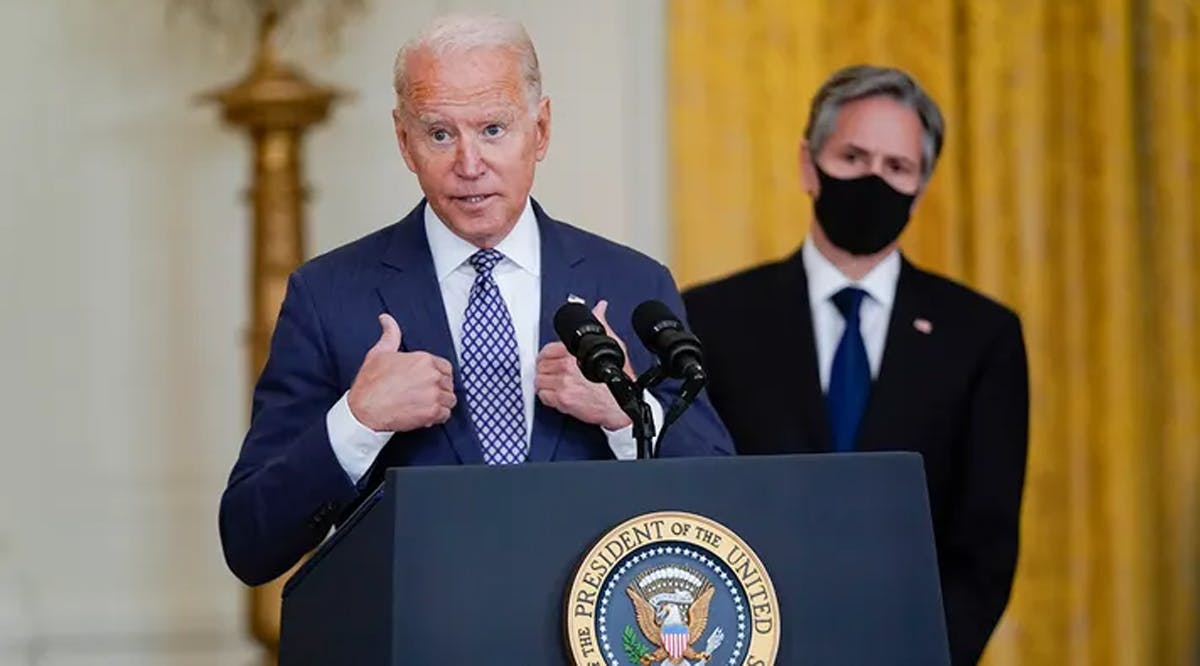 Exclusive – America First Legal Suing Biden Administration for 'Enabling' Palestinian Terror
America First Legal (AFL), a conservative group founded by former President Donald Trump adviser Stephen Miller which aims to fight against "lawless executive actions and the Radical Left," is pushing to hold President Biden accountable for his financing of Palestinian terrorism.
In December 2022, Rep. Ronny Jackson (R-TX) announced his filing of a lawsuit against the current administration "to stop them from breaking the law," after then-President Donald Trump signed the Taylor Force Act into law.
The Act, named for an Army veteran killed by a Palestinian terrorist while visiting Israel in 2016, seeks to prevent tax dollars from financing terrorism by prohibiting U.S. aid to the Palestinian Authority (PA) while it continues to pay stipends to Palestinian terrorists in Israeli prisons and families of the deceased.
Slamming the president's "failed foreign policy," Jackson accused Biden of "actively stabbing our greatest ally in the back," noting that Democrats are "ecstatic" over the betrayal of the Jewish State.
"Israel has the right to exist in security, free from violent assault, and the United States should do everything we can to uphold that right and oppose all who threaten it," he added.
According to a Friday communiqué, the necessity of the group's lawsuit is "unfortunately illustrated by the recent heinous actions" committed by Palestinian terrorists who, on January 27, "increased their terrorist attacks on innocent Israelis, all with the blessing and celebration" of the Palestinian Authority (PA).
In addition, the group noted, "an official in the Fatah movement, which runs the PA, praised the terrorists, announcing, 'We greet and bless these heroic operations in Jerusalem by the heroes of Jerusalem.'"
AFL, highlighting the PA's "long history of committing acts of terrorism," noted that the recent attacks "follow a significant increase in terrorist activities with 2022 being the greatest number since 2006." (BB / VFI News)
"God, we thank You for sending us powerful allies who recognize the terrorist attacks against Israel, and are not afraid to defend our rights and protect our nation."