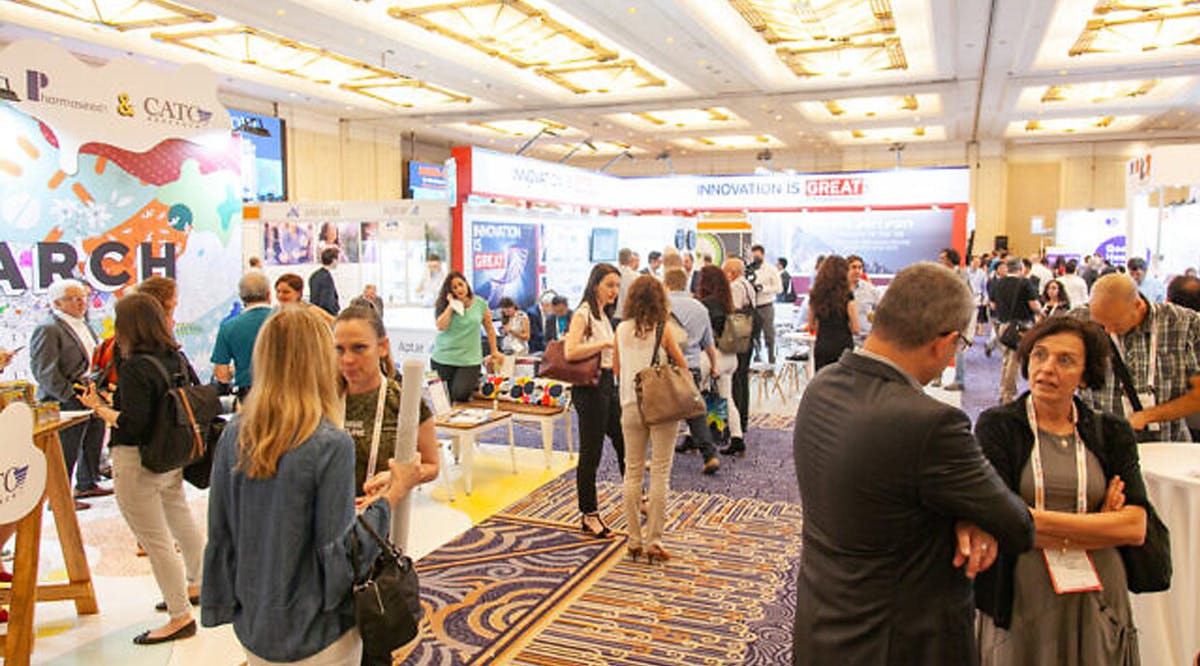 'Bio' Food, Precision Oncology to Take Center Stage at Biomed Summit in Tel Aviv
Some of the innovative scientific developments behind leading food technologies, as well as new cancer treatments, will take center stage at the upcoming Biomed Israel summit next week, an annual conference on life sciences and health tech that brings together scientists, healthcare professionals, entrepreneurs, and investors from dozens of countries across the world.
This year, the three-day conference is marking its 20th anniversary with 10 different tracks — infectious diseases, robotics in the medical field, and AI and machine learning, among others, in addition to precision cancer diagnostics and therapies, and "bio food" and its impact on human health. Each track will be chaired by a professional leader in their relevant field and the conference, which organizers say expects about 6,000 people, will also host an exhibition where hundreds of Israeli companies can present their products and technologies.
Dr. Tammy Meiron, CTO at Israel's Fresh Start Food Tech Incubator and the chair of the food tech track, told The Times of Israel that the sessions will focus on "bio-food technologies and how we adapt biotech into the food tech arena to produce more sustainable food."
"There's a growing consensus that, due to the climate crisis, we have to find better ways to feed the growing [world] population. There are increasing demands for food and there are ethical aspects of growing our food from animals," said Meiron.
"This younger generation is more aware of this [issue], and it's also the first generation to come to realize the dangers of the climate crisis," she added. These dangers have been described as a "code red for humanity" that requires urgent action by the United Nations Intergovernmental Panel on Climate Change (IPCC).
"We have a window of about 10 years. It is critical that we deliver solutions in food tech," she said.
Meiron is an experienced food tech professional, having headed the protein department at US biochemical company Sigma Aldrich (later acquired by Merck) where she led production on more than 450 different proteins and enzymes, before joining Fresh Start in 2019.
The food-tech incubator, based in the northern Israel city of Kiryat Shmona, is a project led by the Israel Innovation Authority together with Israeli company Tnuva, beverage firm Tempo, Israeli investment company OurCrowd, and Finistere Ventures, a global investor in food tech and agritech.
"We incubate companies for 2-3 years and bring them to the next level of investment. So far we have supported eight companies and intend to support at least 40 by 2028," she explained.
Fresh Start is currently working with seven companies including one that is developing cell-cultured fish and two that are working on sugar reduction technologies. (TOI / VFI News)