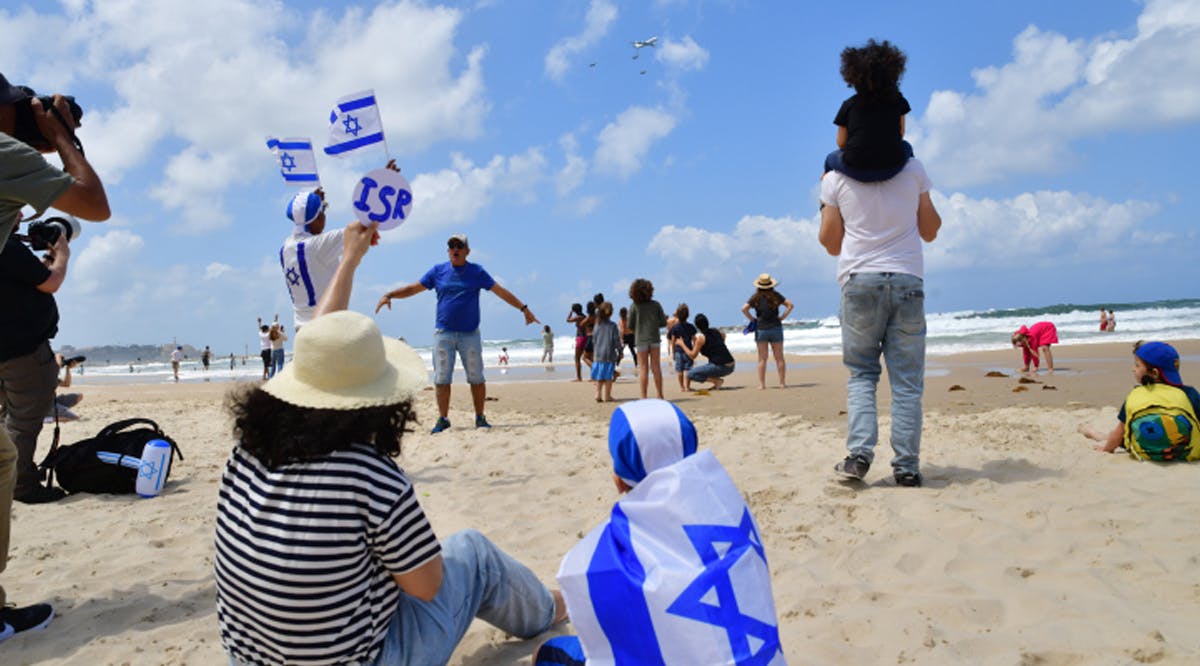 Israel Celebrates 74th Independence Day with Flyovers, Barbecues and a Bible Quiz
Israelis hit parks, beaches, nature sites, and other open spaces for barbecues and other festivities on Thursday, May 5, as the country celebrated its 74th Independence Day.
In an annual highlight on Thursday morning and early afternoon, Air Force aircraft flew over much of the country, a popular and iconic feature of celebrations.
The flyover included F-15, F-16, and F-35 fighter jets; Lavi training aircraft; C-130 cargo planes; a Boeing refueling plane; Black Hawk, Sea Stallion, Panther, and Apache helicopters; and Israel Aerospace Industries Heron drones. It will be the first time IAI drones participate in the flyover.
This year, the military added a flyby over the West Bank city of Hebron and the adjacent settlement of Kiryat Arba. It marks the first time the flyby passes over that particular area, but not the first time for all West Bank communities. The IDF said the move was not a political statement, but related to the size of the community.
Other events Thursday included the annual International Bible Quiz in Jerusalem, which saw a new host in Ofer Hadad, after longtime stalwart and Hebrew language aficionado Avshalom Kor retired. (TOI / VFI News)
Thus says the Lord, the Redeemer of Israel and his Holy One, to one deeply despised, abhorred by the nation, the servant of rulers: "Kings shall see and arise; princes, and they shall prostrate themselves; because of the Lord, who is faithful, the Holy One of Israel, who has chosen you." - Isaiah 49:7