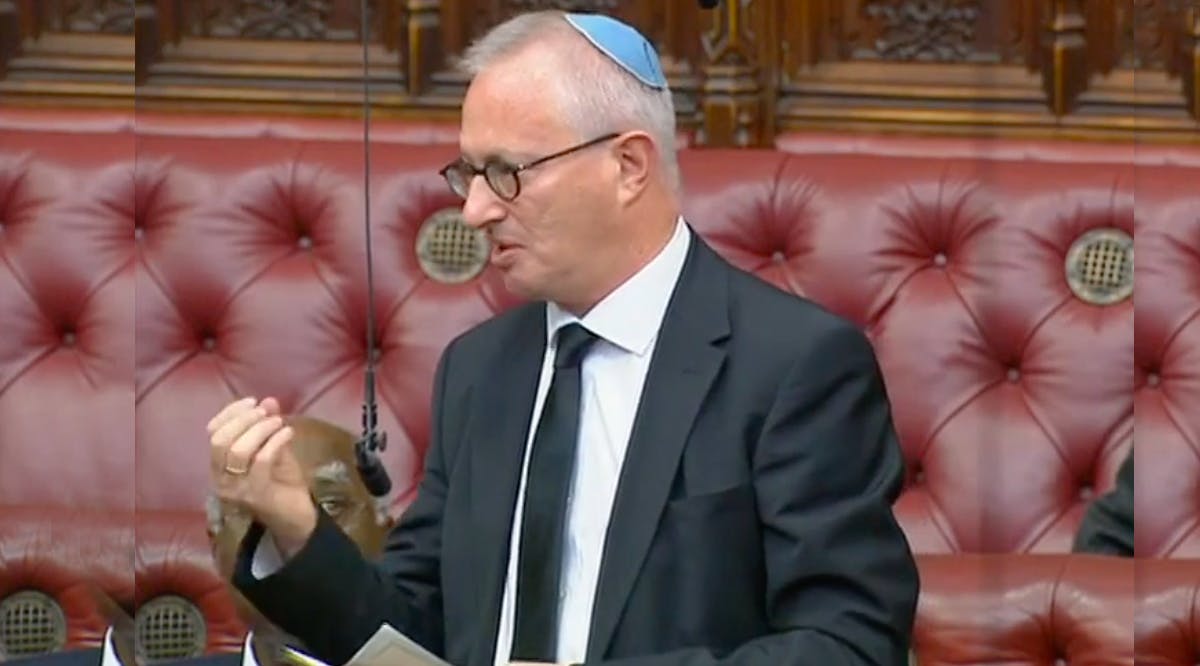 Tory Peer Expresses Regret Queen Never Had Chance to Visit Israel
Conservative Friends of Israel honorary president Lord Polak delivered a heartfelt tribute to the Queen during a speech in the House of Lords in which he expressed regret that she was never able to visit Israel.
The Tory peer recited parts of both the Prayer for The Royal Family and Psalm 116 in Hebrew as he spoke on Friday, September 9, as tributes were made to Her late Majesty Queen Elizabeth II in both Houses.
Lord Polak revealed he had once discussed with Princess Anne how the Royal Family were "prohibited from visiting Israel by the Foreign Office."
He recalled that on June 26, 2016, he was at a fundraising event at the Princess Royal's home. During a conversation with the royal host, Lord Polak said: "We agreed that as someone who was deeply religious and God-fearing it was sad, it is sad, that she never walked down the Via Dolorosa into the Church of the Holy Sepulcher. She never visited the Church of the Nativity in Bethlehem or the tranquil peace of the Sea of Galilee."
Earlier, Lord Polak had said, "on an occasion like today, I think we miss the Lord Sacks who would have known exactly what to say." He then told the Lords that "one prayer" will be said in English at synagogues tomorrow.
Lord Polak read out last Shabbat's version with the late Her Majesty's name in it and revealed it would now change to His Majesty. (JNews / VFI News)
Love and faithfulness keep a king safe; through love his throne is made secure. - Proverbs 20:28