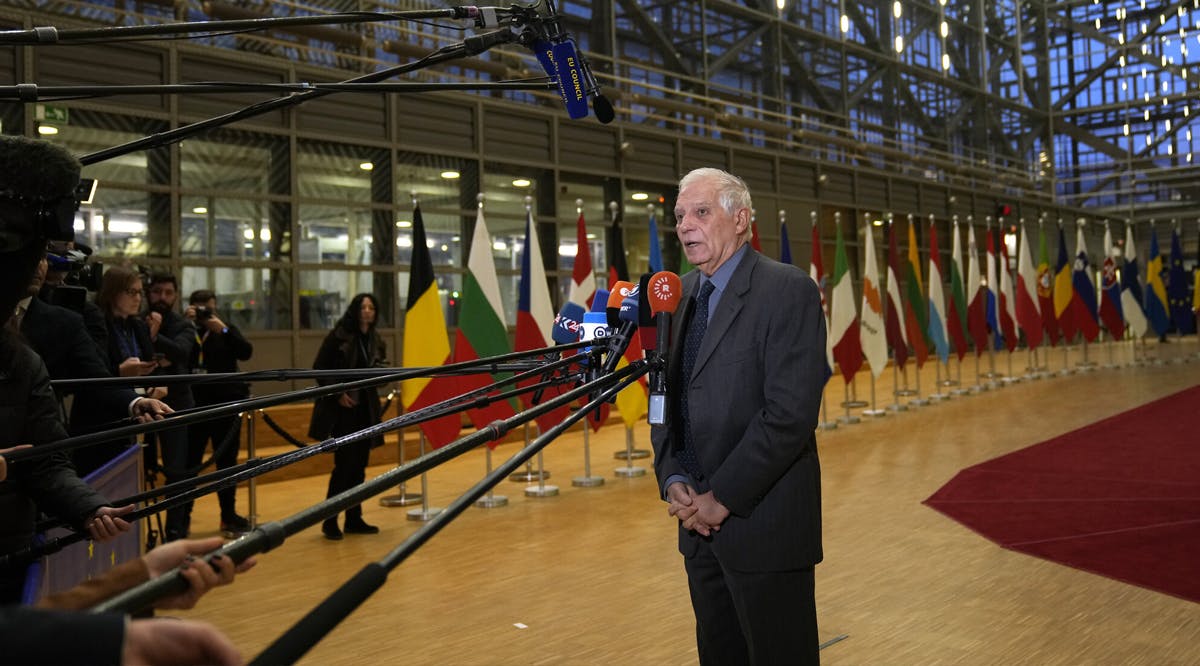 EU Backs Down from Adding Iran's Revolutionary Guard to Terror Listing
Despite last week's appeal from the European Parliament to blacklist Iran's Revolutionary Guard Corps, EU foreign ministers, meeting in Brussels, won't proceed to do so.
EU foreign policy chief Josep Borrell, who chaired the meeting, said that this could only happen once a court in a member country hands down a ruling, condemning the Iranian guard corps for terror acts.
The European Union is set to impose sanctions on several more Iranian officials suspected of playing a role in the crackdown on protesters, but won't add the Islamic Republic's Revolutionary Guard Corps to the EU's terror group blacklist.
There has been vociferous pushback from Iranian officials against the listing move, along with warnings that European countries would face retaliation if it went ahead.
The 27-nation bloc has already imposed three rounds of sanctions on Iranian officials and organizations — including government ministers, military officers and Iran's morality police — for human rights abuses over the protests that erupted in Iran in mid-September over the death of Mahsa Amini.
European officials also fear that blacklisting the Revolutionary Guard would all but end the slim hopes the bloc might have of resuscitating the Iran nuclear agreement, which has been on ice since the Trump administration withdrew from the internationally-backed accord in 2018. (TOI / VFI News)
"Though they plot evil against you and devise wicked schemes, they cannot succeed." - Psalm 21:11