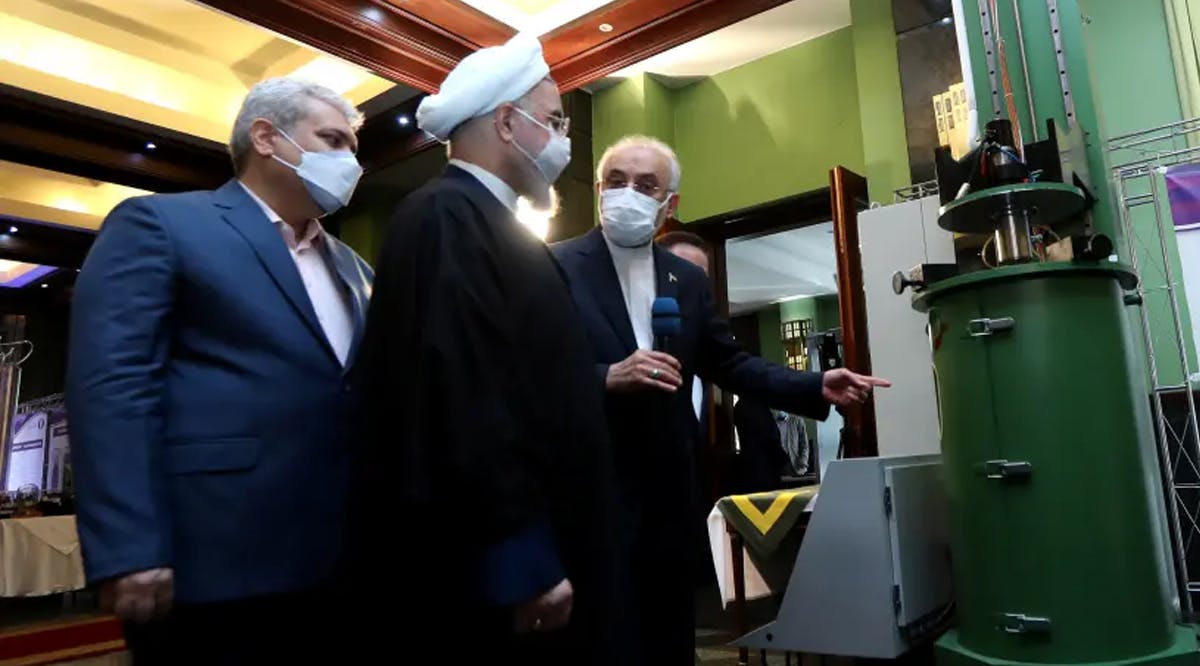 Iran's President Says Country Not Pursuing Nuclear Weapons
Iranian President Ebrahim Raisi gave a speech on Monday, August 29, in which he covered a variety of topics.
He said he did not plan to meet US President Joe Biden during an upcoming trip to the UN General Assembly. This comes as talks on the Iran nuclear deal continue in Europe, and as rumors percolate in Washington that America will return to the agreement. Raisi also slammed "Zionist threats," asserting that Iran had the ability to confront Israel.
The Iranian leader said Israel was an "arrogant" regime and that Iran had a right to have a nuclear industry. "We have repeatedly stated that nuclear weapons have no place in the doctrine of the Islamic Republic," he said, claiming that Iran was not pursuing them.
He did say, however, that the current nuclear industry in his country is the result of indigenous scientific success and cannot be taken from it. "Iran's nuclear industry is needed and used in agriculture, oil and gas, medicine, and many other industries," he said. (JPost/ VFI News)
"In peace I will lie down and sleep, for you alone, Lord, make me dwell in safety." - Psalm 4:8