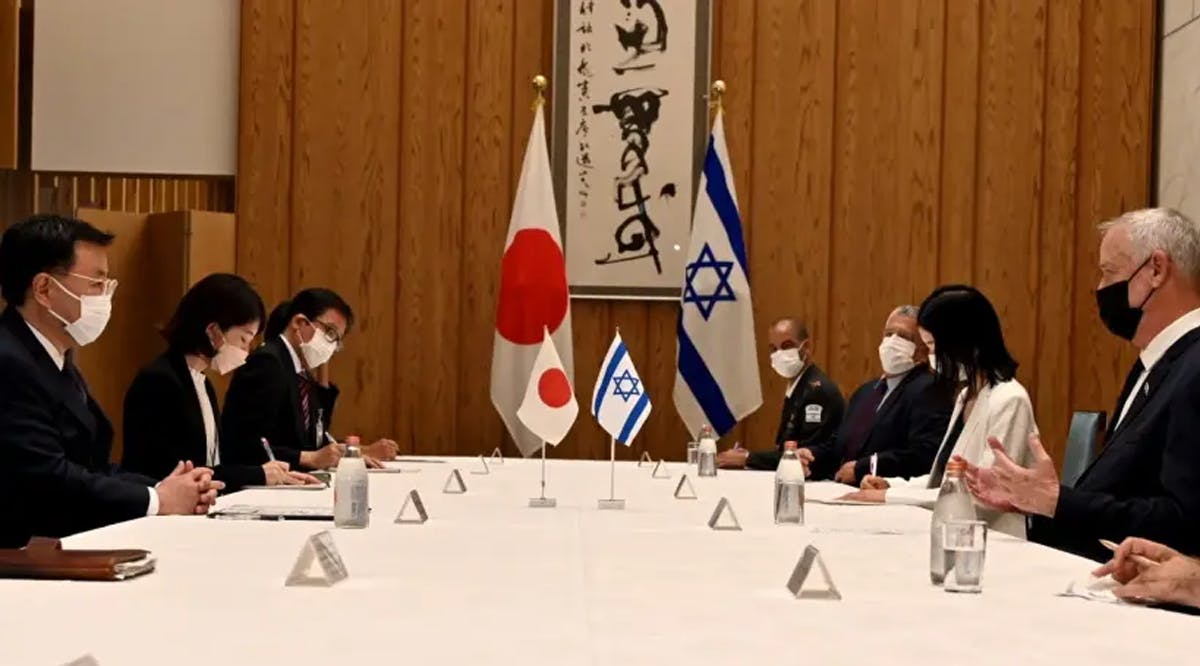 Israel Looks to Increase Defense Cooperation with Japan - DM
Defense Minister Benny Gantz landed in Tokyo on Monday, August 29, for a visit to mark 70 years of diplomatic ties between Japan and Israel.
During his visit, Gantz will attend a series of meetings with Japanese security and government officials. This is the first visit of its kind in a decade.
"I shared with the Secretary the importance of strategic defense cooperation between our two strong democracies in light of growing regional and global challenges that threaten security, food and energy supplies, and economic growth," Gantz said.
Among those traveling with Gantz are Defense Ministry Director-General Amir Eshel, Defense Ministry Chief of Staff Maayan Israeli, Ambassador of Israel to Japan Gilad Cohen, Defense Attache Alon Yehoshua, and Military Secretary Brig.-General Yaki Dolf. (JPost / VFI News)
One who has unreliable friends soon comes to ruin, but there is a friend who sticks closer than a brother. - Proverbs 18:24