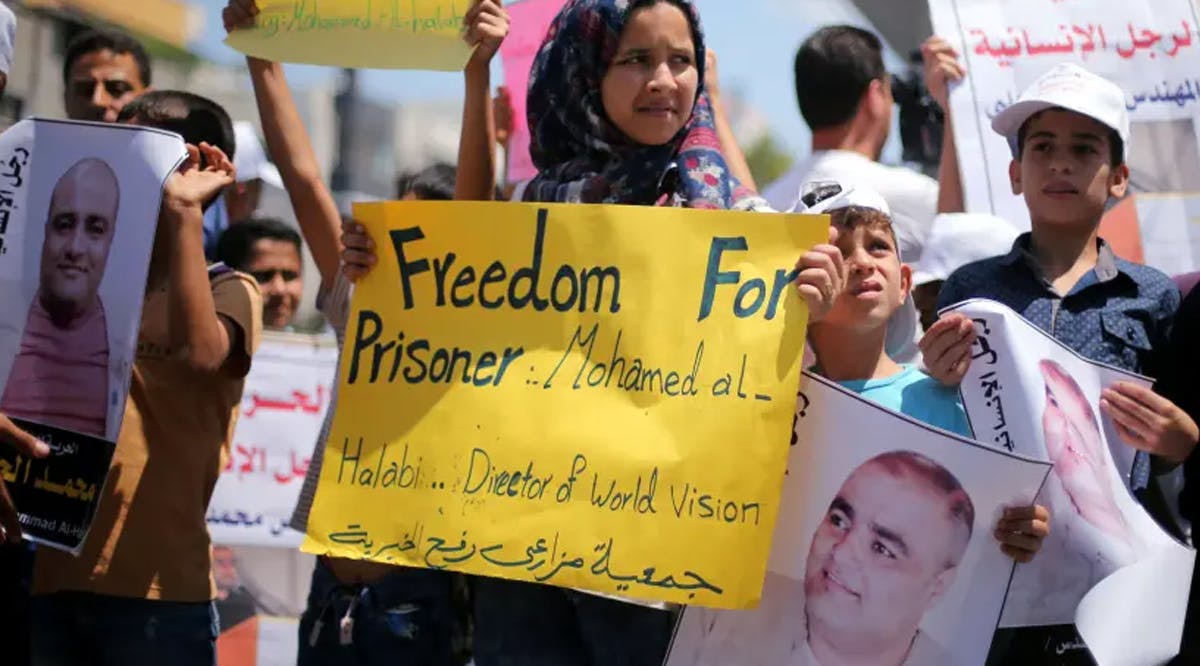 World Vision Defendant el-Halabi Sentenced to 12 Years
The Beersheba District Court on Tuesday, August 30, sentenced World Vision defendant Mohammad el-Halabi to 12 years in prison for a conviction, on a series of terror financing charges, around six years after his arrest and under pressure from the High Court of Justice to stop dragging its feet.
His convictions were handed down in June, when he was also acquitted of one charge of assisting the enemy, based on the idea that, as a Gaza resident, he was not a citizen of a state.
Halabi's lawyer Maher Hana said that he would appeal the conviction to the Supreme Court. Conversely, the prosecution said it was considering appealing, noting it had requested between a 16-21 year jail sentence.
The court on Tuesday said that a harsh sentence was needed to deter potential future criminality by humanitarian workers who might think their positions in NGOs could serve as cover for aiding terror groups. (JPost / VFI News)
"God, we thank you for protecting us against terrorists, and for assisting us in upholding justice."