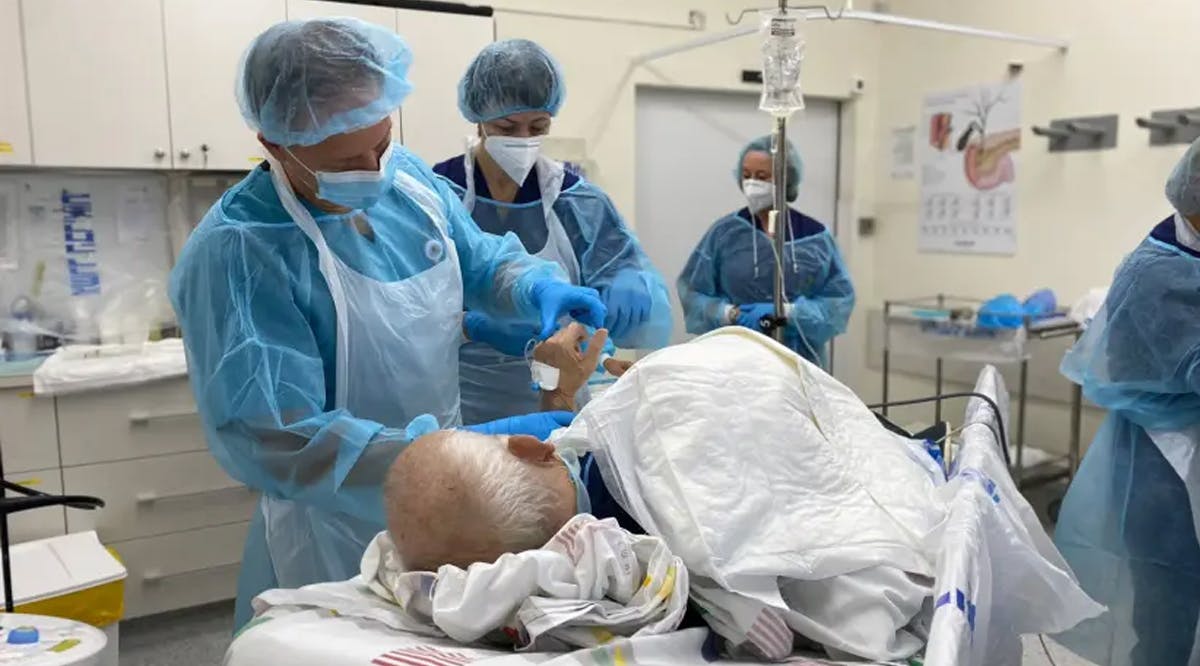 For the First Time in Israel: Breakthrough Cancer Treatment Employed in Holon
Doctors at Wolfson Medical Center in Holon successfully implemented a new treatment for pancreatic cancer this week.
The treatment, which had never been attempted previously in Israel, involved the injection of a radioactive substance called Oncosil into a patient diagnosed with advanced-stage pancreatic cancer.
This innovative treatment is approved by the United States Food and Drug Administration as a breakthrough technology, and so far, about 250 cancer patients throughout Europe, Australia and New Zealand.
"While today the accepted treatment for patients with pancreatic cancer is one of two types of chemotherapy, [this] unique treatment makes it possible to deliver a large and concentrated amount of radiation directly into the tumor without affecting and damaging other organs," explained Dr. Tomer Griner, director of the invasive endoscopy unit.
Prof. Eran Israeli, director of the Gastroenterology Institute at the Wolfson Medical Center, added: "The goal of the treatment is to shrink the tumor to such a size that it will be possible to perform surgery and resection of the tumor. "
"This is the first time in Israel that the radioactive medicinal substance to treat a cancerous tumor is injected directly into the target organ under [endoscopic ultrasound] guidance." (JPost / VFI News)
"God, we are immensely grateful for our brilliant scientists, who consistently implement new ways to end human suffering, while honoring the name of Israel worldwide with their achievements."
The suggestions, opinions, and scripture references made by VFI News writers and editors are based on the best information received.

Want to see more from VFI? Follow us on Facebook! Our official Facebook name is Vision for Israel. Follow us there and please hit "like" if you like us.