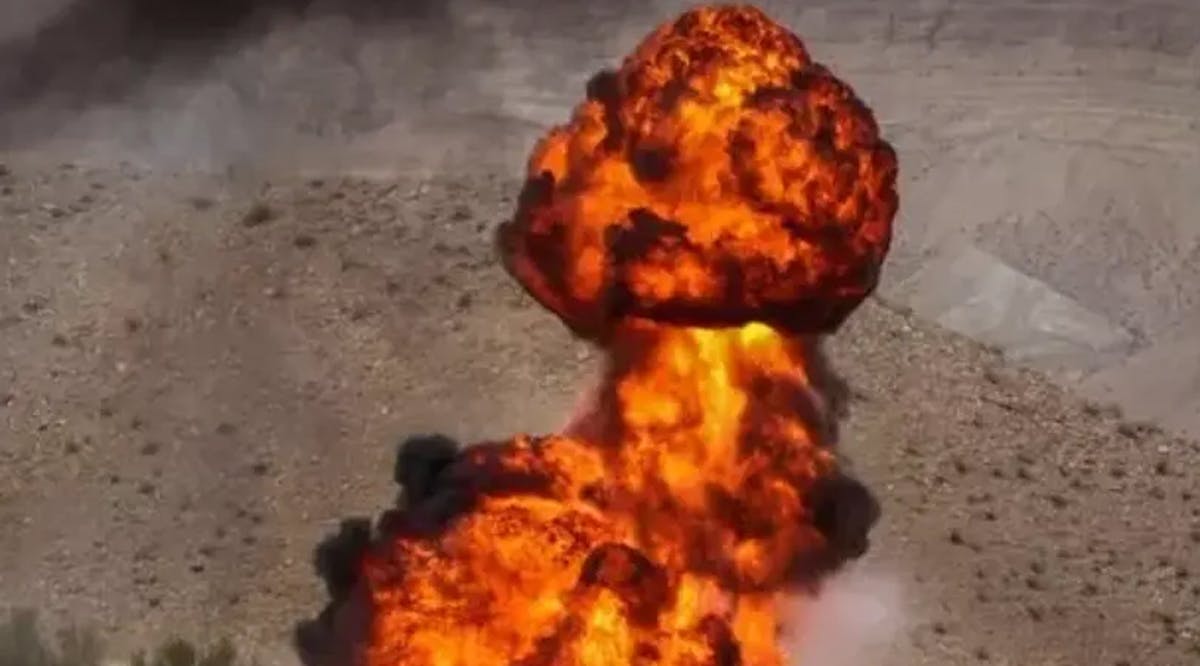 Israeli Drone Attack on Iranian Weapons Factory Was Phenomenal Success - Sources
Despite Iranian claims, an Israeli drone attack on Iran at Isfahan was a tremendous success, according to a mix of Western intelligence sources and foreign sources, Israeli media initially reported on Sunday morning, January 29.
Several hours later, American media came out with a similar report, stating that Israel and the Mossad were behind the attack, citing US officials.
There were four large explosions at the military industry factory, documented on social media, against a facility developing advanced weapons.
The damage goes far beyond the "minor roof damage" that the Islamic Republic claimed earlier Sunday, and has falsely claimed in past incidents. Hours after the report, Iran intensified its threats against Israel, despite pretending that the attacks had failed.
There was no immediate claim of responsibility for the blast, which came amid tension with the West over Tehran's nuclear activity and supply of arms for Russia's war in Ukraine, as well as months of anti-government demonstrations at home.
Few organizations globally, besides the Mossad, are believed to possess the advanced and surgical strike capabilities displayed in the operation. Multiple large drones with significant amounts of explosives were involved and hit their targets with pinpoint accuracy. (JPost / VFI News)
"Have no fear of sudden disaster or of the ruin that overtakes the wicked." - Proverbs 3:25