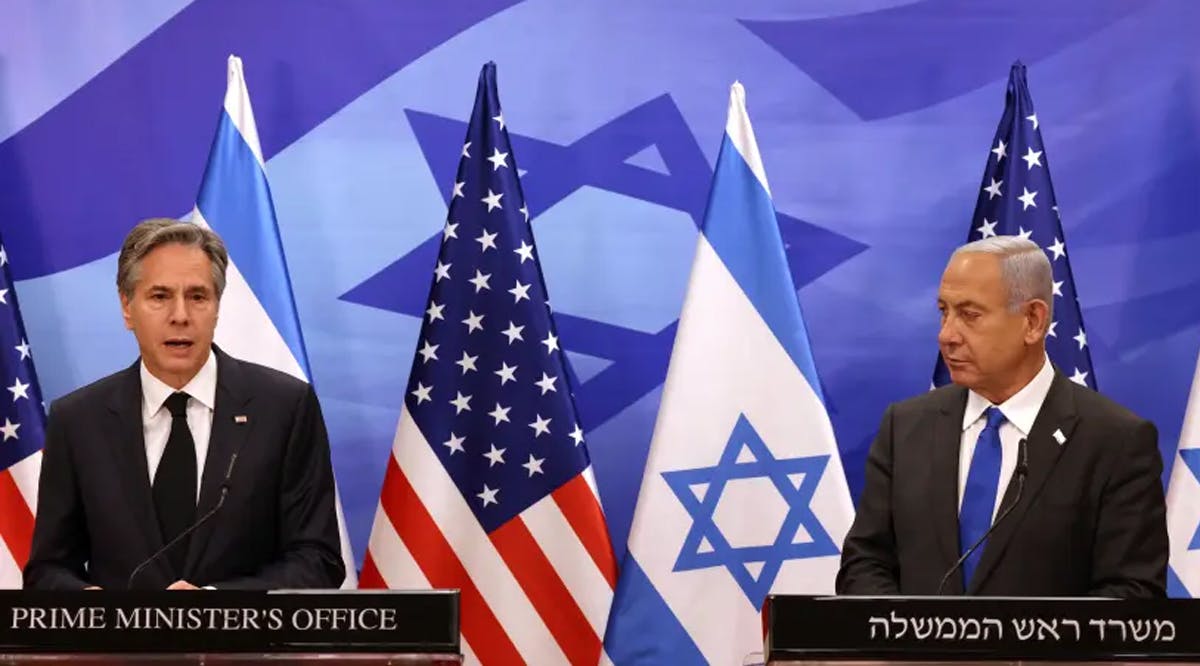 Russia Sends Veiled Threat to Israel, US over Iranian Weapons Depot Blast
Russia appeared to issue a veiled threat against Israel and the United States on Monday, January 30 when it condemned the attack on the Iranian weapons depot, as US Secretary of State Antony Blinken spoke with Prime Minister Benjamin Netanyahu in Jerusalem.
The Russian Foreign Ministry said on Monday: "We strongly condemn any provocative efforts that have the potential to provoke an uncontrolled escalation of tensions in a region that's far from being peaceful as it is," according to a statement published by Russian media.
"Such destructive actions could have unpredictable consequences for peace and stability in the Middle East," it said. "That has to be understood by the organizers of the brazen raid, their backers and those who are gloating over the issue, holding on to the futile hope for the weakening of Iran."
Pundits have presumed that the "organizers" the Russian Foreign Ministry referenced in its statement was Israel and that the "backers" it spoke of referred to the Biden administration.
In Jerusalem, Blinken and Netanyahu looked to strengthen their cooperation against Iran. They met as international opposition to the Islamic Republic has grown and as the White House recognizes that the 2015 Joint Comprehensive Plan of Action, known as the Iran nuclear deal, can no longer be relied on to halt Tehran's development of nuclear weapons. (JPost/VFI News)
"God, we ask for the protection of Israel, as it attempts to defy authoritarian regimes worldwide. We are grateful for the equipment and strength we already possess, and we ask that the international community, as well as our allies, will step up and assist Israel in its important missions."