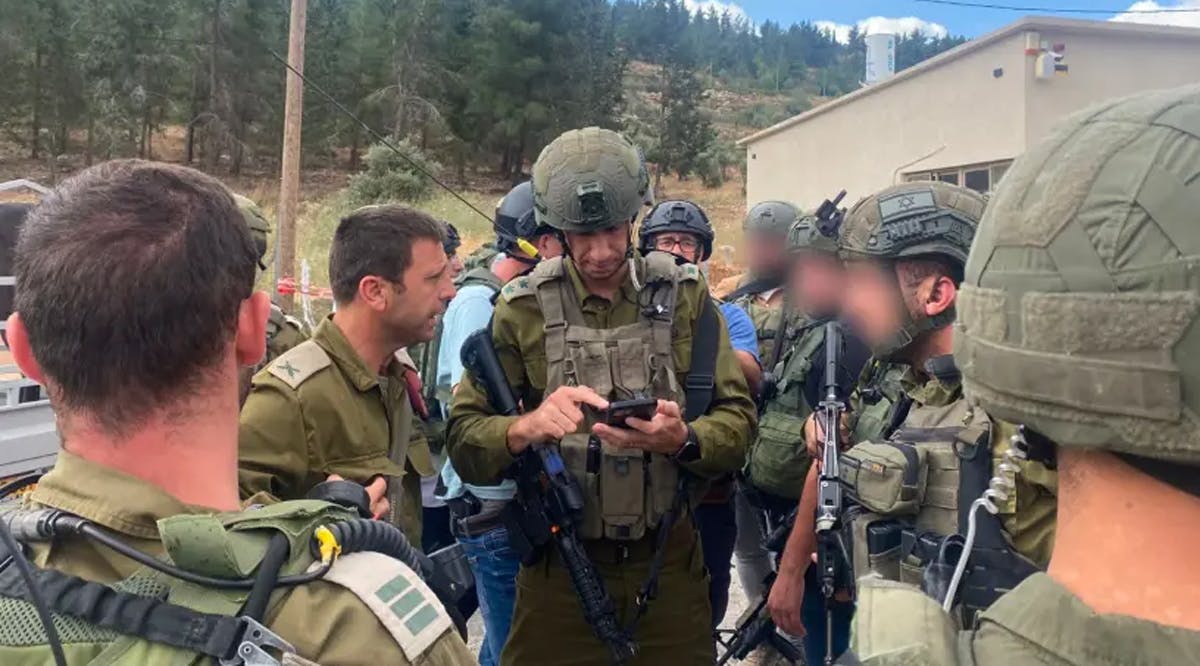 Four Dead in West Bank Shooting Attack, Hamas Claims Responsibility
Four Israelis were killed and another four were wounded in a shooting attack by two terrorists at a gas station outside of the West Bank settlement of Eli on Tuesday afternoon, June 20.
Two terrorists entered a restaurant next to the gas station and shot several people there before going to the gas station and shooting another person. At that point, an armed civilian shot and killed one of them and the other fled.
Shin Bet, IDF, and Border Police forces shot and killed the second terrorist after locating him and attempting to arrest him a short time later. They tracked him as he tried to escape and eventually found his car abandoned, according to a joint statement. When he was located, they attempted to arrest him, but he resisted arrest and was killed, the statement said.
The terrorist who was killed at the gas station was identified as Muhannad Shahada, from the village of Orif, near Nablus, in the West Bank.
One of the victims was identified as Elisha Antman, an 18-year-old resident of the town of Eli. Another was identified as Harel Masoud, a 21-year-old resident of Yad Binyamin. A third was later identified as Ofer Feirman, another Eli resident aged 63. The fourth was identified as Nachman Shmuel Mordoff, 17, a resident of Achiya.
Initial intelligence reports suggested a strong likelihood that the terrorists were associated with Hamas, IDF Spokesman Brig.-Gen. Daniel Hagari said. A short time later, a Hamas official said the gunmen belonged to Hamas's military wing, the Izzadin al-Qassam brigades. The attack was in response to the IDF operation on Monday in Jenin, he told Arabian media. (JPost /VFI News)
"God, we pray for the families of the innocent Israelis that were murdered by terrorists and we ask that You comfort them during this devastating time of mourning. We offer our sincerest condolences to them and we also ask that the wounded civilians quickly recover without enduring any long-term harmful effects."
The articles included in this publication do not necessarily reflect the views or opinions of Vision for Israel. We try to provide accurate reporting on news pertinent to Israel, the Middle East, the diaspora, and Jewish issues around the world—and we hope that you find it both informative and useful for intercessory prayer.