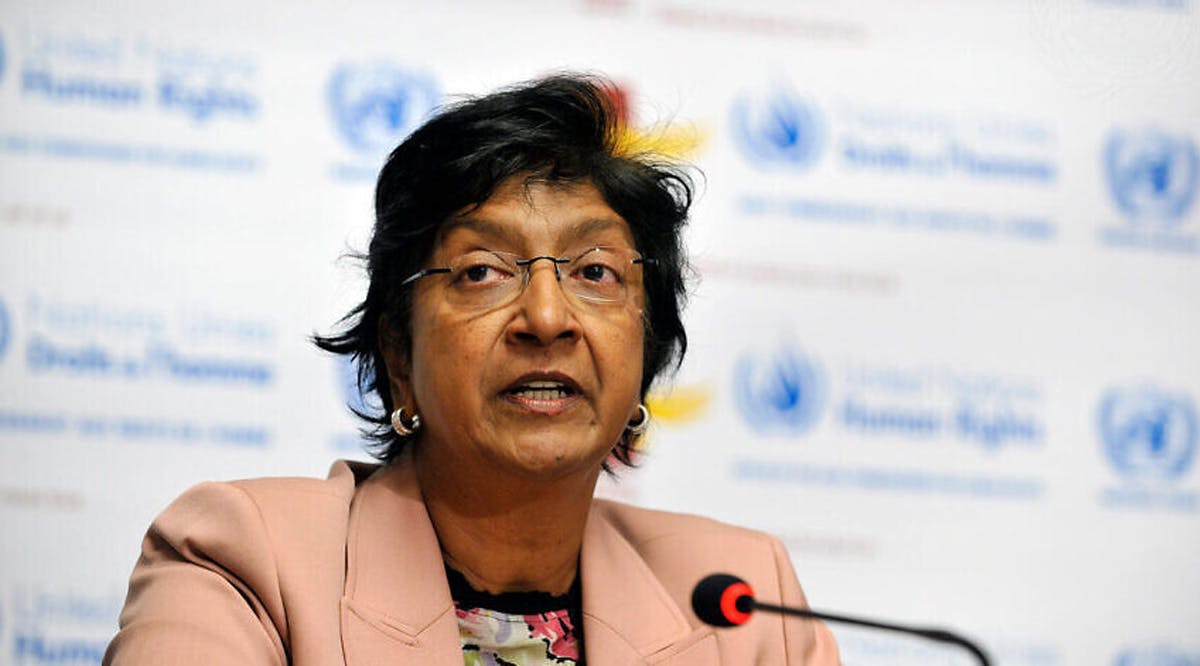 US Leads 27 Nations in Castigating an Anti-Israel UN Commission
The United States issued a joint statement Tuesday, June 20, on behalf of 27 countries, saying they are "deeply concerned" about a United Nations commission accused of bias against Israel and populated with members with histories of antisemitism.
The U.N. Commission of Inquiry investigating the Israeli-Palestinian conflict is delivering its latest report to the U.N. Human Rights Council today in Geneva.
The Human Rights Council created the three-person commission in 2021 following an 11-day conflict ("Operation Guardian of the Walls") between Israel and terrorist groups in Gaza. The commission was given a unique open-ended mandate: It is charged with investigating any Israeli human rights violations both inside and outside the country's sovereign territory.
Michèle Taylor, U.S. ambassador to the U.N. in Geneva, said in the joint statement that the commission's mandate, "with no sunset clause, end date, or clear limitations connected to the escalation in May 2021," led to many of the council's members expressing "fundamental concerns" when the resolution creating the commission came up for adoption.
"We believe the nature of this COI [commission of inquiry] is further demonstration of long-standing, disproportionate attention given to Israel in the council, and must stop" the statement reads.
The signatories to the joint statement include a diverse geographical group. Albania, Austria, Bulgaria, Cameroon, Canada, Croatia, Czechia, Eswatini, Fiji, Guatemala, Hungary, Israel, Italy, Kenya, Liberia, Marshall Islands, Micronesia, Nauru, North Macedonia, Palau, Papua New Guinea, Poland, Romania, Slovakia, Togo, and the United Kingdom joined Washington in signing on. (I365N / VFI News)