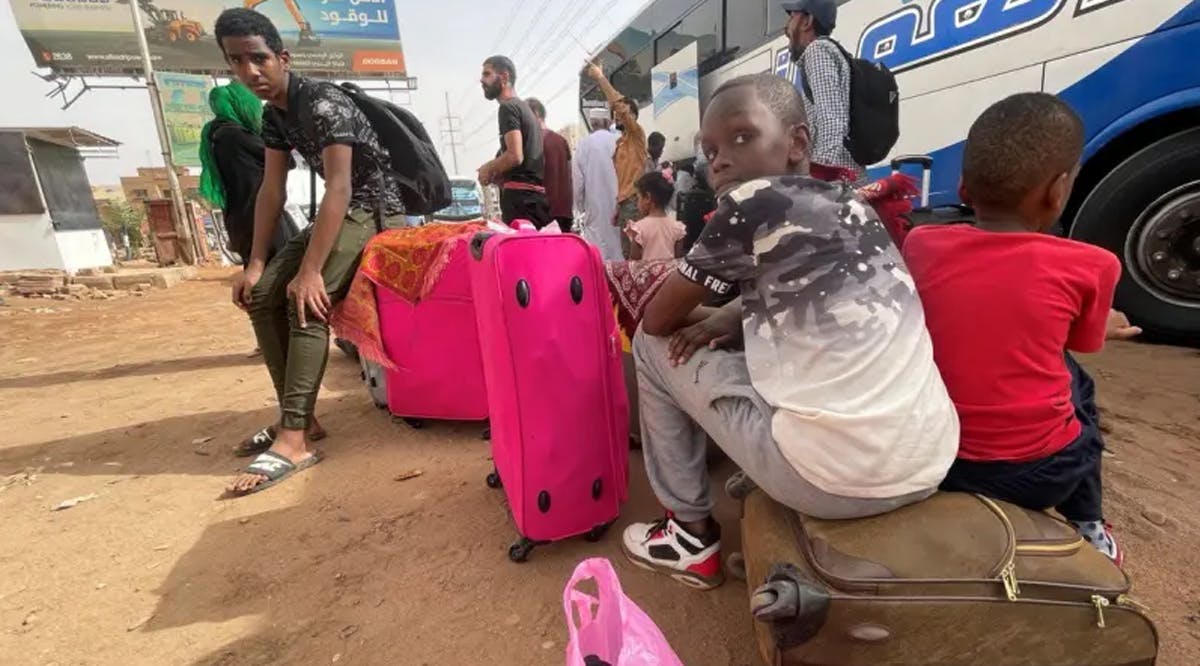 Israel Offers to Host Sudan Peace Summit, as 72-hour Truce Announced
Israel offered to host ceasefire talks between warring Sudanese factions as the United States said a temporary 72-hour truce would take effect starting Tuesday, April 25, to allow Western, Arab, and Asian nations to extract their citizens from the country.
"If there is a way in which Israel can help stop the war and violence in that country [Sudan], we would be very happy to do so," Foreign Minister Eli Cohen said.
In announcing the truce, US Secretary of State Antony Blinken said that "following intense negotiation over the past 48 hours, the Sudanese Armed Forces (SAF) and the Rapid Support Forces (RSF) have agreed to implement a nationwide ceasefire starting at midnight on April 24, to last for 72 hours."
Fighting erupted between Sudan's armed forces and the Rapid Support Forces (RSF) paramilitary group on April 15 and killed at least 427 people, knocked out hospitals and other services, and turned residential areas into war zones.
Cohen had flown to Khartoum in February before the April outbreak of violence, to finalize Israel's normalization deal with Sudan, a move which pulled on his past close ties with the countries and that of his director-general Ronen Levy. (JPost / VFI News)
"God, we pray for the people of Sudan, the souls that have already been lost, the injured civilians, as well as the families of the deceased. May peace be established soon, and may all wounds become healed with time."