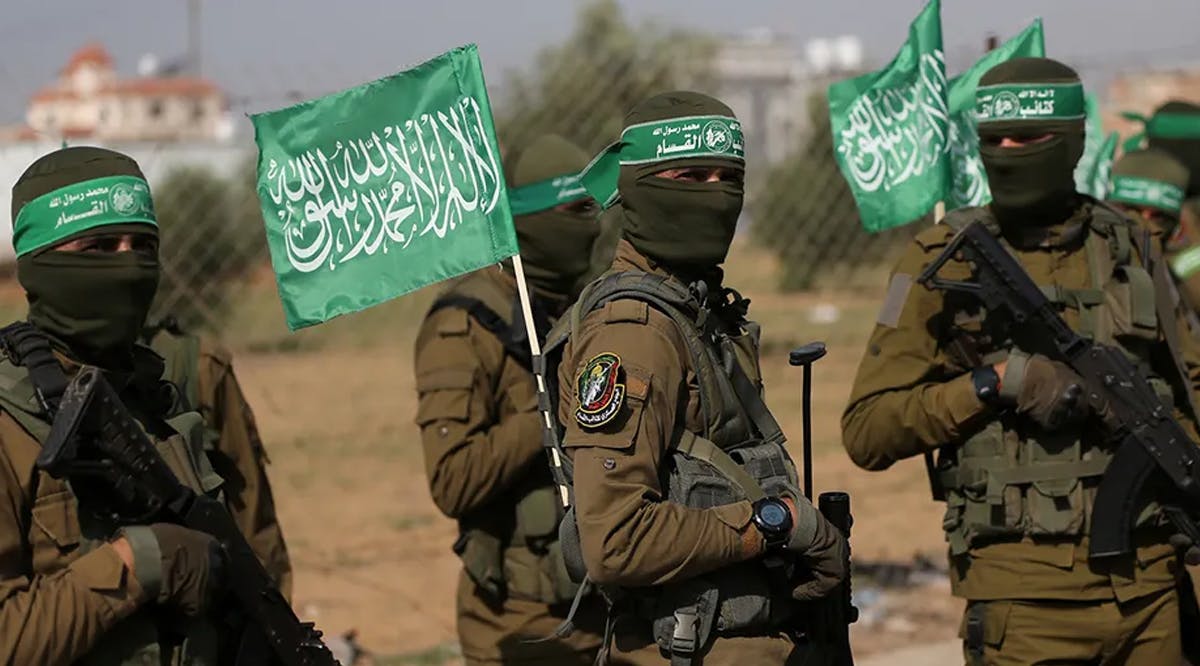 In Ground-breaking Ruling, Middle Eastern Islamic Council Declares 'Fatwa' Against Hamas
In a groundbreaking ruling, an official Islamic legislative body based in the Arab world declared a "fatwa," or a legal opinion, against the Islamist militant group Hamas Thursday, March 9, calling its treatment of millions of Palestinians living under its rule in the Gaza Strip "inhumane", and urging the terrorist organization and its followers to immediately give up arms, sit down and make peace.
The unprecedented declaration, published by the Islamic Fatwa Council, a non-government body of Shiite, Sunni and Sufi clerics headquartered in the Iraqi spiritual capital of Najaf, states that Hamas, an offshoot of the Muslim Brotherhood movement, "bears responsibility for its own reign of corruption and terror against Palestinian civilians within Gaza" and deems "it prohibited to pray for, join, support, finance or fight on behalf of Hamas."
"As an Islamic legal body, we take note of the condition of the oppressed all over the world," Muhammad Ali Al-Maqdisi, a cleric for the council, said in a video statement shared with American media.
"We have seen what Gaza has been subjected to under Hamas' rule. We have also seen the atrocities which, in our view, have been perpetrated against Palestinians — faithful and unarmed civilians — who have neither strength nor recourse. And, so, we believed it was our Islamic obligation to aid the oppressed."
According to the council, the decision to issue the legal ruling, which while being non-binding is considered highly influential in the Muslim world, came after the publication of a series of video testimonies from ordinary civilians in Gaza published last month by the U.S.-based Center for Peace Communications. (FN / VFI News)
"The righteous care about justice for the poor, but the wicked have no such concern." - Proverbs 29:7