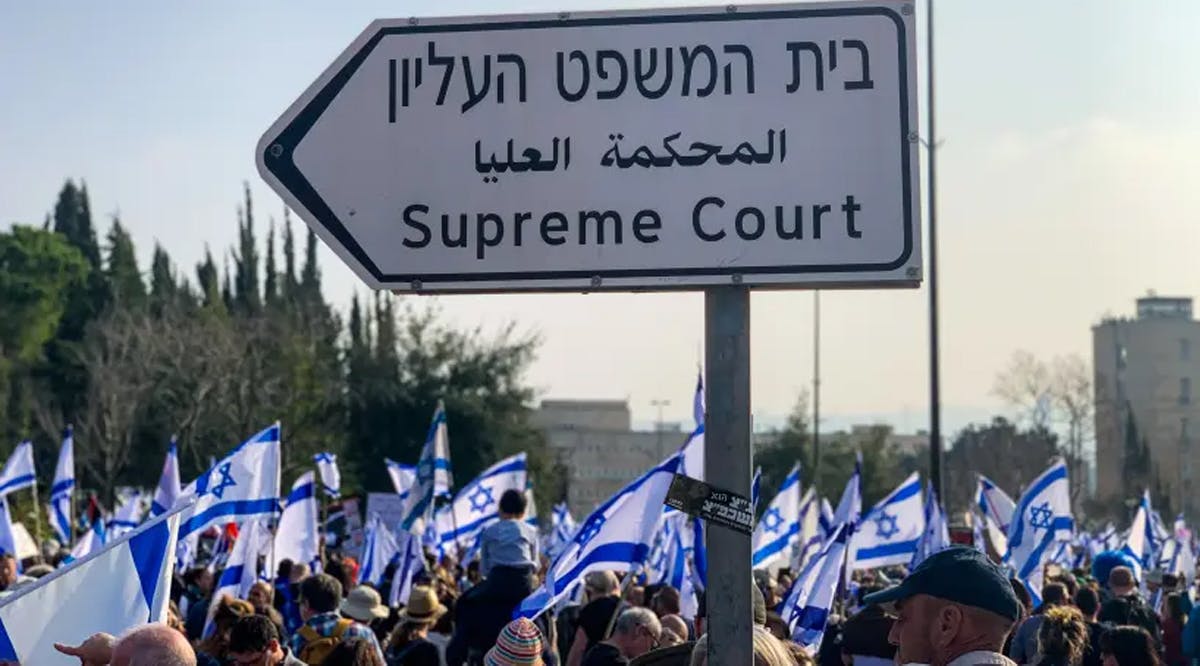 Percentage of Israelis Optimistic about National Security Drops to 31%
February saw a sharp increase in the proportion of Israelis who describe their nation's overall situation as bad or very bad, according to the Israeli Democracy Institute's February 2023 edition of the Israeli Voice Index.
The percentage of Israelis who are optimistic about the future of Israel's national security declined from 46% in January to 31% in February.
Optimists were in the minority across the political spectrum - 11% of those on the Left, 22% of those in the center and 46% of those on the Right reported optimism about Israel's security. The IDI report noted that this could be due to February's uptick in terror attacks.
The level of optimism about the future of democracy has stayed the same over the last several months, according to the IDI's reports. Only 38% of all respondents reported feeling optimistic about the future of democratic rule in Israel. Among those, 41% of Jews expressed this sentiment whereas only 19% of Arabs interviewed did.
In terms of Israel's overall situation, the percentage of interviewees who characterized it as bad or very bad rose from 30% to 47% since October 2022 when the question was last asked. (JPost / VFI News)
"God, we ask that You enable us to establish security in our region and prevent terrorist attacks, so that all Israeli people can feel safe and rejoice within their communities."