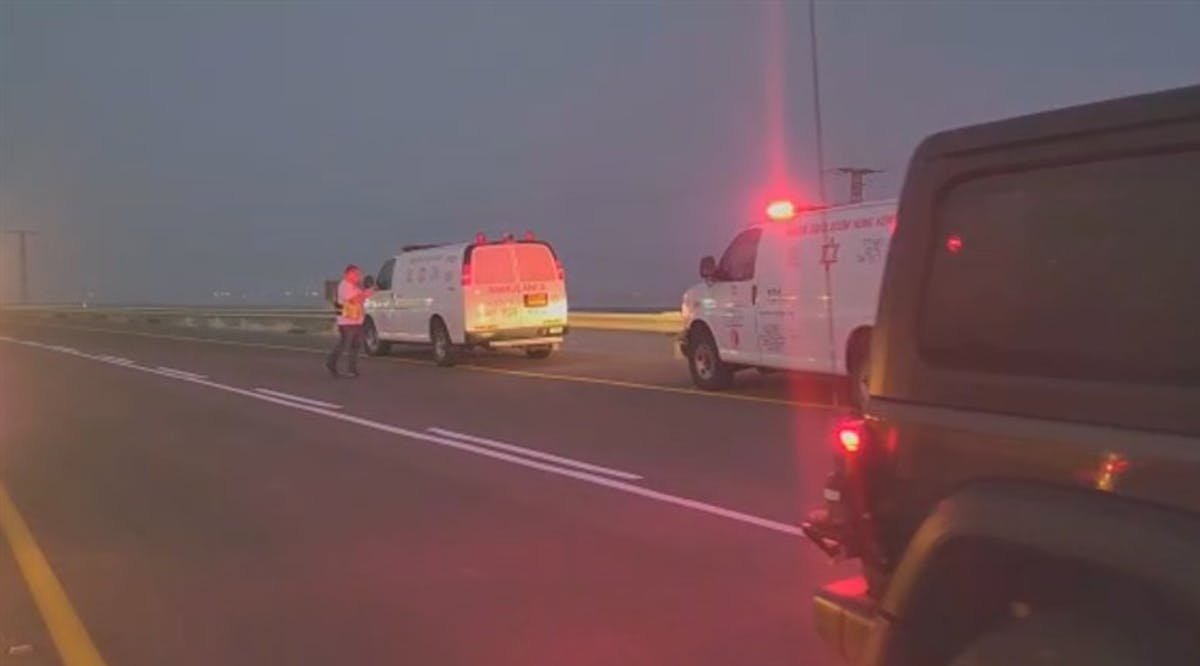 Hamas Threatens: The Attacks Will Spread to All of Judea, Samaria and Jerusalem
Hamas spokesman Abdul Latif al-Qanoua welcomed the shooting attack in the Jericho area on Monday, February 27, in which a 27-year-old man was murdered.
The Israeli-American man who was shot and killed during the terror attack in the West Bank was named as Elan Ganeles, an Israel Defense Forces veteran, originally from West Hartford, Connecticut.
According to the IDF, multiple gunmen arrived by car on the Route 90 highway, close to the Nevo military base, and opened fire at an Israeli-owned vehicle. The terrorists then continued driving and opened fire at another car near the Beit Ha'arava Junction, before continuing and shooting at a third car nearby.
"The shooting action in Jericho came as part of the response to the crimes of the Zionist occupation and its hordes of settlers, and the latest of which was the savage aggression against our people in Huwara," said al-Qanoua, referring to the clashes that broke out in Huwara on Sunday night, following a terrorist attack in which two Israeli brothers were murdered.
"We salute the heroes of the resistance and the knights of the Lions' Den who confront the occupation and perform heroic actions against its soldiers and herds of settlers in defense of our people and our country."
"Never will the crimes of the occupation and its hordes of settlers not be met by further stabbing, shooting and ramming, and they will set flames and fires all over the West Bank and Jerusalem," said al-Qanoua. (INN / VFI News)
"God, we ask that You provide stability in our country, and that terrorist attacks against Israeli people are always averted onwards. We trust that malignant actions towards Israel will no longer be materialized, and that the victims' families will heal and honor their dead in peace."
The articles included in this publication do not necessarily reflect the views or opinions of Vision for Israel. We try to provide accurate reporting on news pertinent to Israel, the Middle East, the diaspora, and Jewish issues around the world—and we hope that you find it both informative and useful for intercessory prayer.