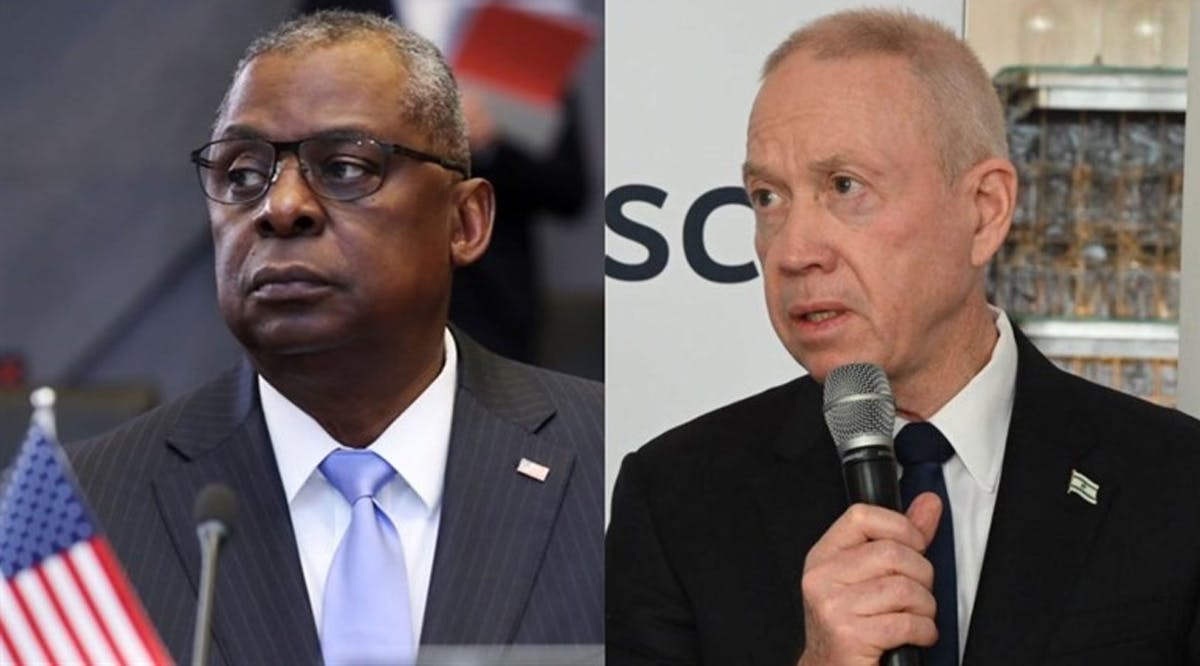 IDM Gallant to US Sec. of Defense: We Must Increase Our Efforts against Iran
Minister of Defense Yoav Gallant spoke Friday, February 24, with his US counterpart, Secretary of Defense Lloyd Austin. The discussion focused on security developments in the Middle East region, including Iran's nuclear ambitions and the Palestinian arena.
Minister Gallant briefed Secretary Austin on the counterterrorism activities conducted by Israel's security forces in Nablus, operating against a group of terrorists responsible for shooting attacks in Israel and for planning additional terrorist attacks to be conducted in the future.
Minister Gallant and Secretary Austin discussed ways to ensure stability in the region during the upcoming holiday period. At the same time, Minister Gallant stressed the importance of maintaining a decisive position against terrorism in Judea and Samaria.
The parties also discussed the Iranian nuclear threat. Minister Gallant expressed his concern regarding Iran's continued nuclear enrichment and emphasized the importance of preventing a nuclear Iran.
Minister Gallant thanked Secretary Austin and the US Administration for their partnership and commitment to the security of the State of Israel. They agreed to continue the discussion in person. (INN / VFI News)
"God, we thank You for enabling us to partner with people and nations that play a vital role in the global community. We hope that they will strongly defend Israel against mistreatments and attacks, and that the cooperation proves mutually beneficial."