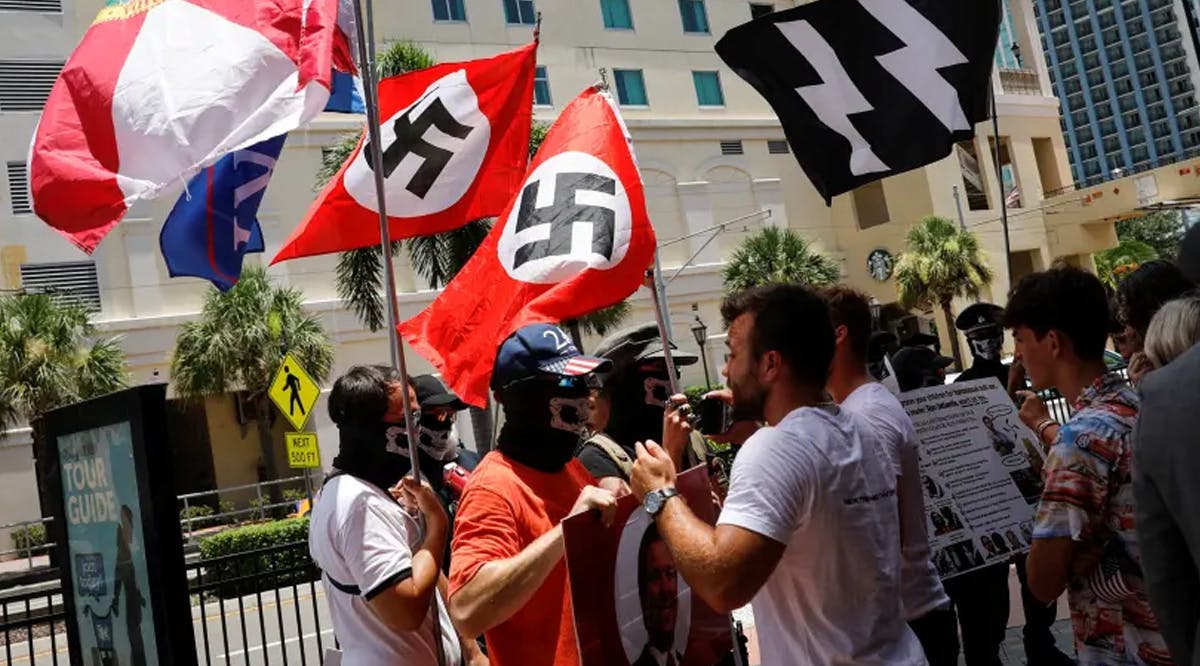 'Stupid F***ing Jews': Goyim Defense League Harasses Florida Jewish Community Members
Anti-Semitic protesters from the Goyim Defense League (GDL) harassed Jewish people at the entrance of the Chabad in Orlando, new video footage posted on social media on Wednesday, February 22, showed.
Videos posted on Twitter show members of the anti-Semitic organization approaching a car driven by an ultra-Orthodox Jewish man.
The GDL protesters were also shown approaching police vehicles holding signs promoting anti-Semitic conspiracy theories, who drove by the protesters.
"Leave our country, go back to Israel. You know, where you bomb Palestinian kids?" a GDL protester holding a megaphone said in the video. He also accused the Jewish man he was harassing of trying to run him over. A report stated that the protester holding the megaphone is GDL founder Jon Minadeo.
"You look like a Jewish horse. Look at the horse-face on this Jew," Minadeo said. Other remarks he used to harass Jews include "filthy" and "piece of s***." (JPost / VFI News)
"God, we pray that Jewish people can live safely and comfortably, no matter where they reside. We ask that anti-Semitic attacks, as well as hate speech are severely punished at all times, and that more countries condemn such actions publicly."