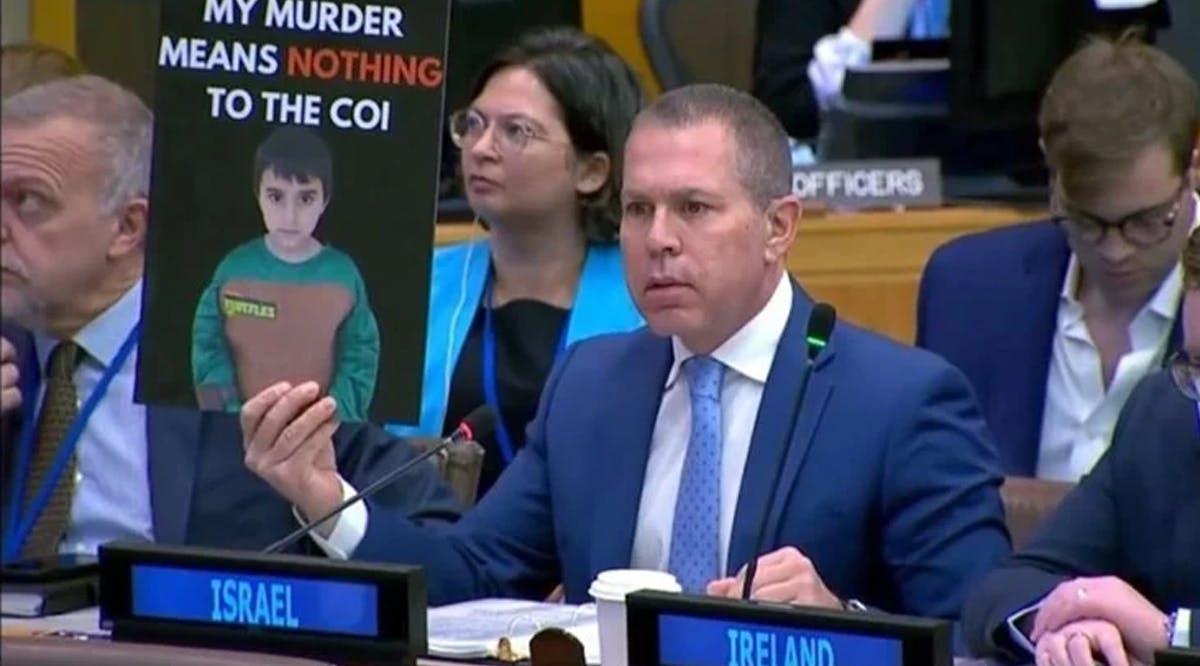 Israeli Amb. Demands UN Security Council Condemn Spate of Deadly Terror Attacks
Israeli Ambassador to the United Nations Gilad Erdan sent an urgent letter Tuesday morning, February 14, to the members of the UN Security Council, ahead of the meeting that the Council will hold on Monday, February 20 on the Middle East.
In the letter, Ambassador Erdan called on the international community to condemn the recent Palestinian terror attacks that left 11 Israelis murdered, including children. The Ambassador also rebuked the Palestinian Authority President Mahmoud Abbas for his refusal to condemn the attacks and for the incitement that led to them.
In his letter, Erdan wrote: "I write to you with immense sorrow and distress to report on the latest wave of terrorist attacks that Israel has been facing over the past 19 days. "
"These include: the shooting attack at the entrance to a synagogue in Jerusalem on January 27th, in which seven civilians were murdered including a 14 year old, and three injured; the shooting attack in Jerusalem on January 28th, in which two civilians were injured by a thirteen-year-old terrorist; the ramming attack in Jerusalem on February 10th, in which three civilians were murdered, among them two children aged six and eight; the stabbing attack in Jerusalem yesterday, on February 13th, in which a civilian was injured; and the latest stabbing attack in Shuafat yesterday, in which a soldier was murdered."
"I call on the international community to condemn the latest terror attacks against Israeli civilians in the strongest and unequivocal terms. Those abhorrent crimes are being encouraged and applauded by the Palestinian Authority and Palestinian terror groups such as Hamas, Palestinian Islamic Jihad and PFLP among others."
In one of the latest attacks, a 17-year-old boy was stabbed at the Chain Gate of the Old City of Jerusalem. The police have determined that it was a terrorist stabbing attack and that the attacker has been arrested. The suspect has been identified as a 14-year-old resident of the Shuafat neighborhood of Jerusalem. (INN / VFI News)
"God, we ask for the support of the global community during the turbulent times that we are experiencing, as well as for the cessation of terrorist attacks against Israeli citizens. We continually pray for the recovery of any injured civilians and we offer our sincere condolences to the relatives of the deceased."
The articles included in this publication do not necessarily reflect the views or opinions of Vision for Israel. We try to provide accurate reporting on news pertinent to Israel, the Middle East, the diaspora, and Jewish issues around the world—and we hope that you find it both informative and useful for intercessory prayer.