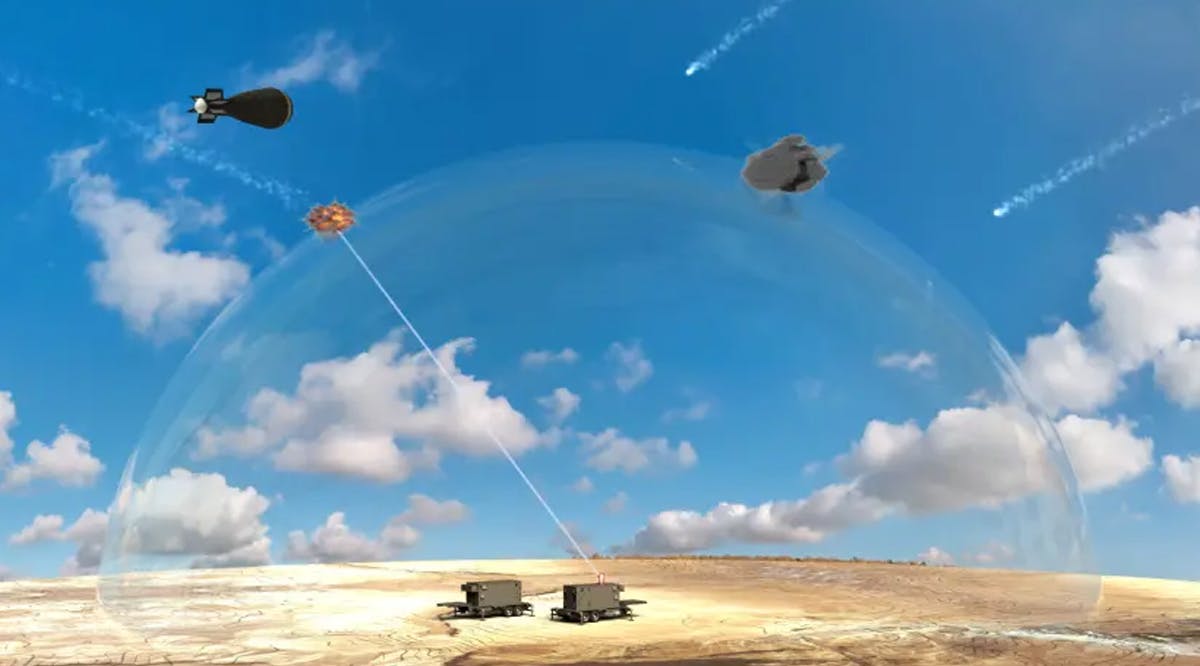 Israeli Future Lasers Can Shoot down Iranian Drones, Like in Ukraine - Top Defense Official
Senior Defense Ministry official Brig.-Gen. (res.) Danny Gold on Tuesday, February 14, said Israel's air defense lasers, when fully deployed in the future, could shoot down the drones Iran has been sending against Ukraine.
Speaking at the Artificial Intelligence (AI) conference at Tel Aviv University, the Director of MAFAT [Directorate of Defense Research & Development] said his ministry is working on developing "the next generation of using lasers."
He talked about multiple successful tests destroying rockets "with a very sophisticated laser weapons system… We have done the same for mortars, rockets and UAVs (Unmanned Aerial Vehicles), like the Iranian UAVs they are sending to Ukraine. The same concept of UAV, we can shoot them down."
In February 2022, then prime minister Naftali Bennett proclaimed that Israel's ability to use lasers had jumped forward and could be operational much sooner than people had expected.
Last month, Aviv Kohavi told Israeli media in an outgoing interview as IDF chief, "The laser defense system is truly great news. It will be both land- and air-based. I do want to be cautious regarding time frames. In another two years, we expect to deploy systems along the Gaza Strip border to test this tool's effectiveness." (JPost / VFI News)
"God, we thank You for giving us everything we need in order to defend ourselves and protect other nations. We are grateful for these blessings, as well as for our trained professionals and leaders that help materialize such aspiring plans."