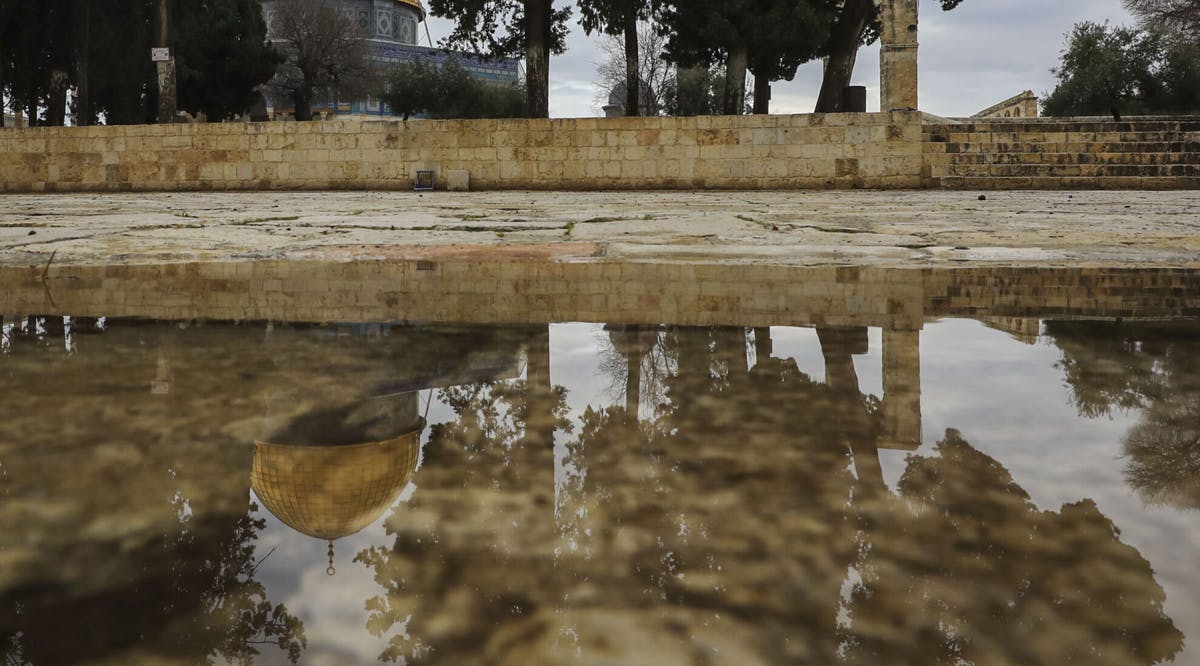 More Damage Reported at the Muslim Structures on the Temple Mount
For the second time in one week, structural damage was reported at a Muslim structure on the Temple Mount. Though the damage seems minor and its cause is undetermined, the Muslim structures standing on Judaism's holiest site have a long history of collapse due to the earthquakes that are common to the region.
The damage took place on Thursday, February 9, and the Arab officials blamed Israel: "Sheikh Najeh Bakirat, deputy head of the Islamic Awqaf Administration in Occupied Jerusalem, warned that the Israeli occupation authority's (IOA) refusal to allow the Islamic Awqaf to carry out renovations to the Aqsa Mosque's prayer buildings and premises constitutes a great danger to its existence," media reported.
The reference points described in the articles were a bit confusing, as the Marwani Mosque and the al-Aqsa Mosque are separate locations.
Al Aqsa, also known as the Qibli Mosque, is the prayer hall with a dark gray dome located at the southern end of the Temple Mount. The al-Marwani Mosque is a different location, constructed under the Temple Mount Plaza in an underground vaulted space referred to as Solomon's stables.
While the term 'al-Aqsa Mosque' (the further mosque) refers to a specific structure, the Palestinian media have, in recent years, begun to use it to refer to the entire Temple Mount (al-Ḥaram al-Sharīf in Arabic).
According to Dr. Mordechai Kedar, an expert Arabist, this is an intentional lie intended to allow the Palestinians to claim the entire Temple Mount. He suggested that the term will continue to be subverted with the intention of claiming the entire city of Jerusalem for Islam. (I365N / VFI News)
The suggestions, opinions, and scripture references made by VFI News writers and editors are based on the best information received.

Want to see more from VFI? Follow us on Facebook! Our official Facebook name is Vision for Israel. Follow us there and please hit "like" if you like us.