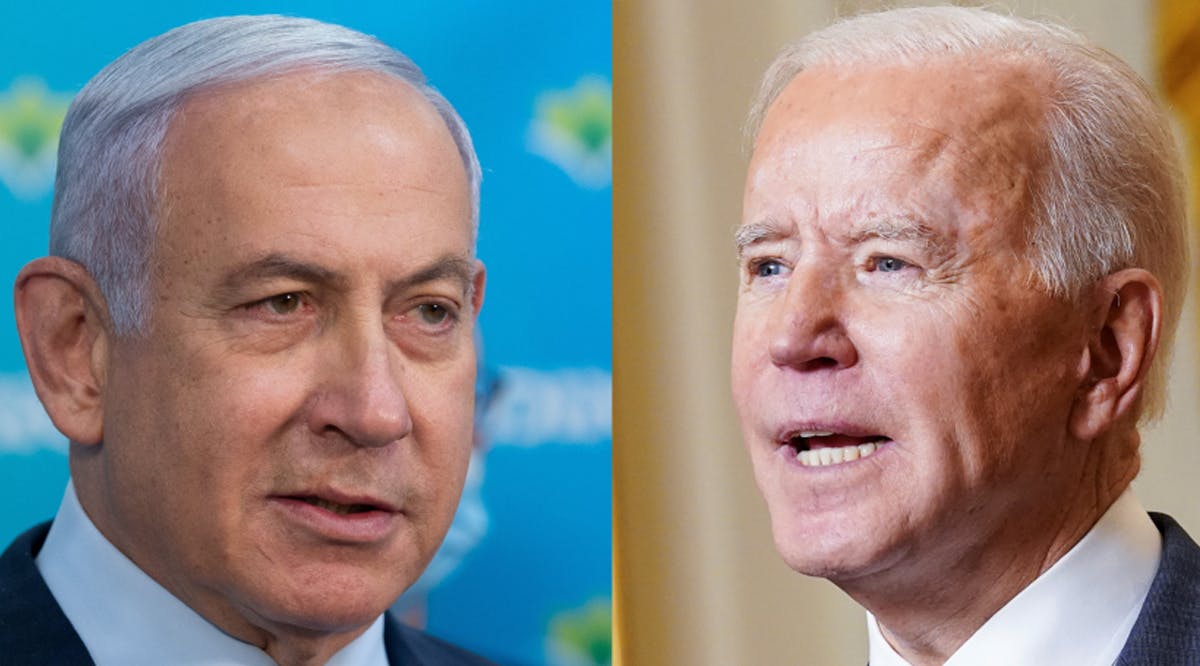 Biden, Netanyahu to Meet in US after First Phone Call in Months
US President Joe Biden on Monday, July 17, agreed to meet Prime Minister Benjamin Netanyahu in the United States, after twice refusing to host him in the White House.
The two leaders spoke by phone after months of increasing friction over Israel's judicial overhaul process, Iran, and accelerated Judea and Samaria settlement activity.
The Prime Minister's Office did not say whether the Netanyahu-Biden meeting would take place at the White House, and there was speculation that it could take place on the sidelines of high-level sessions at the UN General Assembly in New York this fall.
Netanyahu updated Biden on the expected passage next week in the Knesset of the reasonableness bill, which is part of the package of judicial overhaul legislation. He assured Biden that consensus talks would be held over the summer on other overhaul bills, even though the reasonableness bill is moving forward without consensus.
Meanwhile, Biden told Israeli President Isaac Herzog in the Oval Office on Tuesday that the US commitment to Israel remains strong. "Our friendship with Israel is unbreakable…America's commitment to Israel is firm, is ironclad," Biden said, adding that he said the same to Netanyahu on the phone on Monday. (JPost /VFI News)
"God, we thank You for gifting us powerful allies and giving our leaders the opportunity to meet with other leaders to further our causes. We pray that Israel and the United States will remain close allies and that we will make additional collaborations with strong nations that will commit to defending Israel."