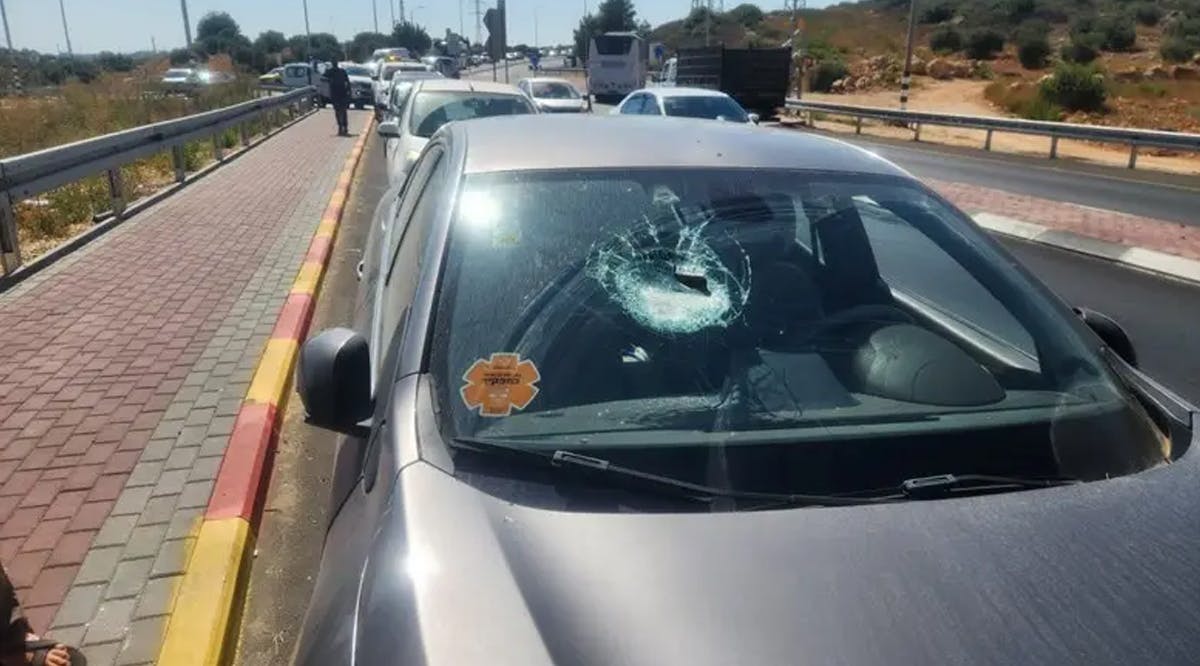 Hatzalah Volunteer, 4 Others, Injured in Rock Attack in Samaria
A United Hatzalah volunteer EMT and four others were lightly injured on Monday afternoon, July 17, in a rock-throwing attack on their vehicles near Karnei Shomron. United Hatzalah volunteers provided initial treatment to those injured.
The attack occurred on Highway 55 between Karnei Shomron and Maale Shomron, leaving the volunteer EMT, who was in her car, along with some of her passengers and people in other cars, with light injuries. The volunteer was hit by the rock that smashed her windshield, and other passengers in the vehicle were injured by shattered glass.
The volunteer, a member of the Adele and Joel Sandberg Women's Unit, continued driving until she arrived at the Maale Shomron intersection, where she was treated for her injuries before being taken to the hospital for further care and observation.
One of the Psychotrauma and Crisis Response Unit leaders and a volunteer EMT with United Hatzalah, Hadas Rucham, was one of the first responders at the scene and said:
"I responded to the incident as an EMT as I work nearby. When I arrived, I found that six vehicles had been hit by the rocks thrown by the attackers. I began treating the injured, all of whom were in light condition. When enough other medical responders arrived, I switched hats and began providing psychological first aid and treating people for anxiety and emotional distress." (INN / VFI News)
"Nevertheless, I will bring health and healing to it; I will heal my people and will let them enjoy abundant peace and security." - Jeremiah 33:6