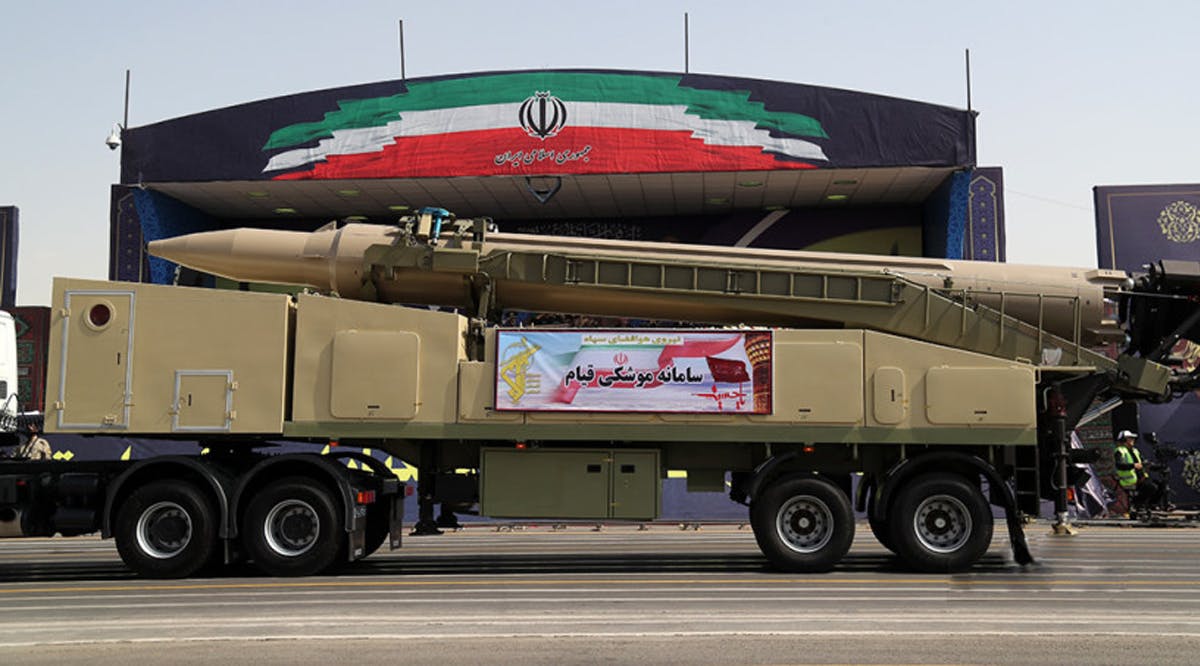 Iran Stores Arsenal of Ballistic Missiles in Dozens of Bunkers in Hidden Valley - Report
Iran uses a valley in Kermanshah, Iran to base its Qiam-1 ballistic missiles, according to a new report from the Alma Research and Education Center.
"Not only do we have positive identification of the Qiam-1 ballistic missile arsenal in Kermanshah, Iran but you can even look directly into the missile base from an overlooking observation point," the Center said in the beginning of July.
The report shows Qiam-1 ballistic missiles based at an area around 150 km from the border with Iraq. The missiles are allegedly kept in dozens of bunkers in three underground sites. One of them is in Konesht Canyon.
There are "dozens of missile bunkers" dug into this canyon, the research center says. A video online produced by Alma shows evidence of 61 missile bunkers in the canyon. Footage also shows what a bunker for a Qiam missile might look like.
They also say they have identified 80 other bunkers at a site called Panj Pelleh. These could house Qiam or Fatteh missiles. The canyon site has anti-aircraft weapons as well. (JPost / VFI News)
"You, Lord, will keep the needy safe and will protect us forever from the wicked." - Psalm 12:7