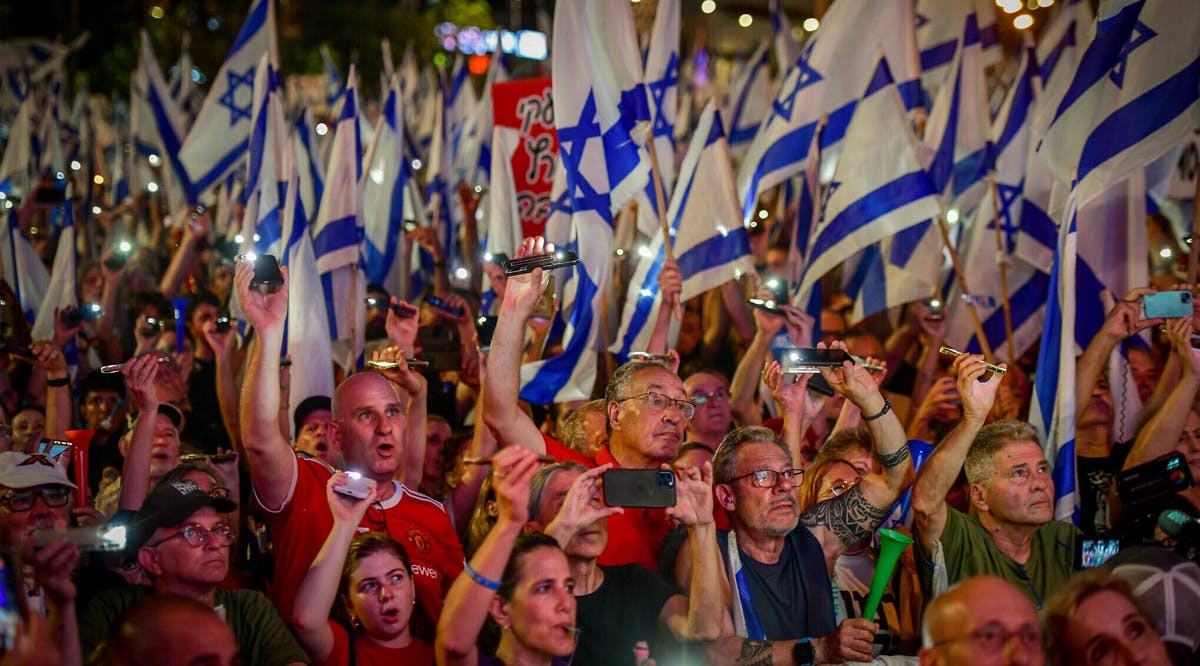 Warning of 'Clear and Immediate Danger,' Ex-Shin Bet Agents Urge Overhaul Be Shelved
A group of 800 former Shin Bet agents on Sunday, July 17, urged Prime Minister Benjamin Netanyahu and Defense Minister Yoav Gallant to shelve the judicial overhaul, warning the legislation poses "a clear and immediate danger" to Israel's security.
In a letter to Netanyahu and Gallant, the ex-operatives cited the coalition's plans to curb the courts' review powers, stressing the importance of an independent judiciary in countering terror. The group released the letter under the name "Shin Bet Veterans for defending democracy."
"This will bring substantial harm to international recognition of the independence of Israel's judicial system in Israel," they wrote.
The group warned Israeli forces "will be exposed to investigations and being put on trial at international tribunals" if the legislation passes, calling the High Court of Justice an "Iron Dome" that provides judicial cover to troops and decision-makers. "This protection will be immediately removed if the legislation is passed," the agents said.
Separately, the former deputy chief of Military Intelligence's elite Unit 8200 has told his commander he would no longer volunteer for reserve duty, Israeli media reported. Furthermore, according to a list published Sunday, nearly 4,000 reservists have signed letters threatening to not show up for duty in protest of the planned changes to the judiciary. (TOI /VFI News)
"Do not pervert justice; do not show partiality to the poor or favoritism to the great, but judge your neighbor fairly." - Leviticus 19:15