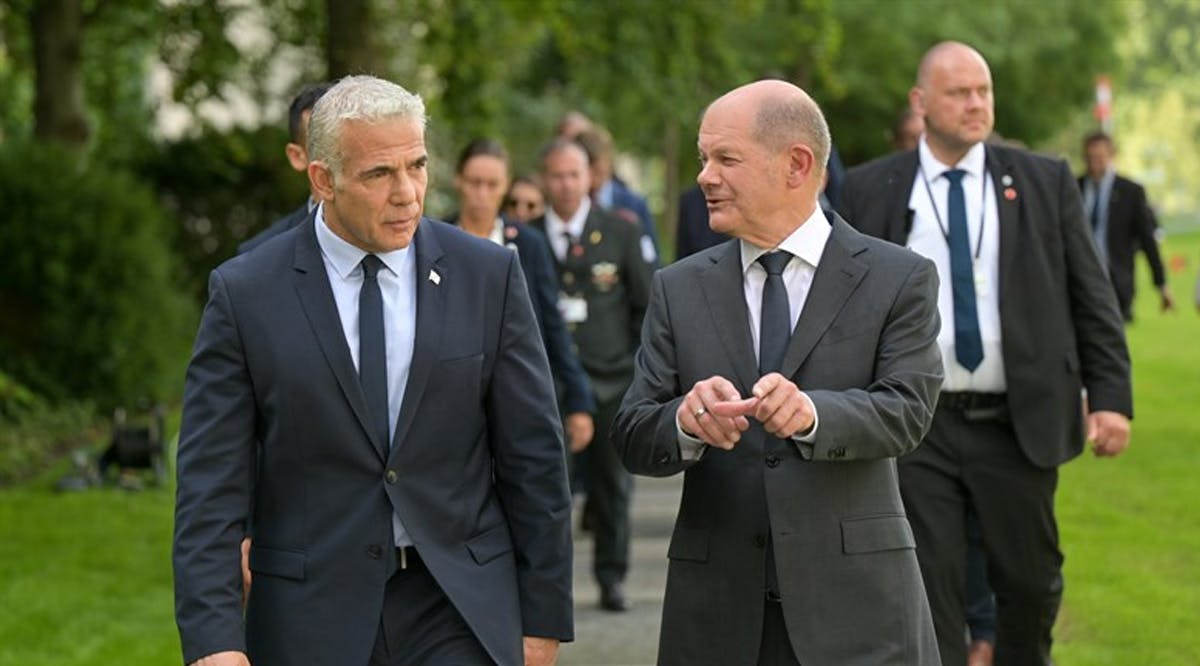 'Israel Has Presented New Evidence of Iranian Lies'
Following Prime Minister Lapid's consultations with German chancellor Olaf Scholtz and other senior officials, a diplomatic source said Lapid is certain that European leaders are pessimistic regarding the outcome of nuclear talks with Iran.
"Some say it is because of the hardening of the American position following discussions with Israeli officials," said the source, noting a similar change in attitude on the part of Iran. According to the source, Israel presented new evidence to the Europeans regarding the Iranian nuclear program. "We provided them with proof that the Iranians are lying as we speak."
In addition, the source emphasized that the warming of relations between Russia and Iran and the fear that newly-imposed sanctions in wake of the Ukraine war, "will disappear with help from Russia", pushed Europe to harden its stance. In his opinion, the threat of Iranian attack drones being used by Russian troops in Ukraine also contributed to the change in sentiment.
The source noted that Lapid believes that US President Biden is at the "right of the Democratic Party" and that the PA must do more to eradicate violence, especially in the Jenin and Shechem (Nablus) areas, "if it wants to be taken seriously." (INN/ VFI News)
"God, we thank you for helping us in revealing vital pieces of truth to the world, gaining allies, and ensuring the safety of Israel."