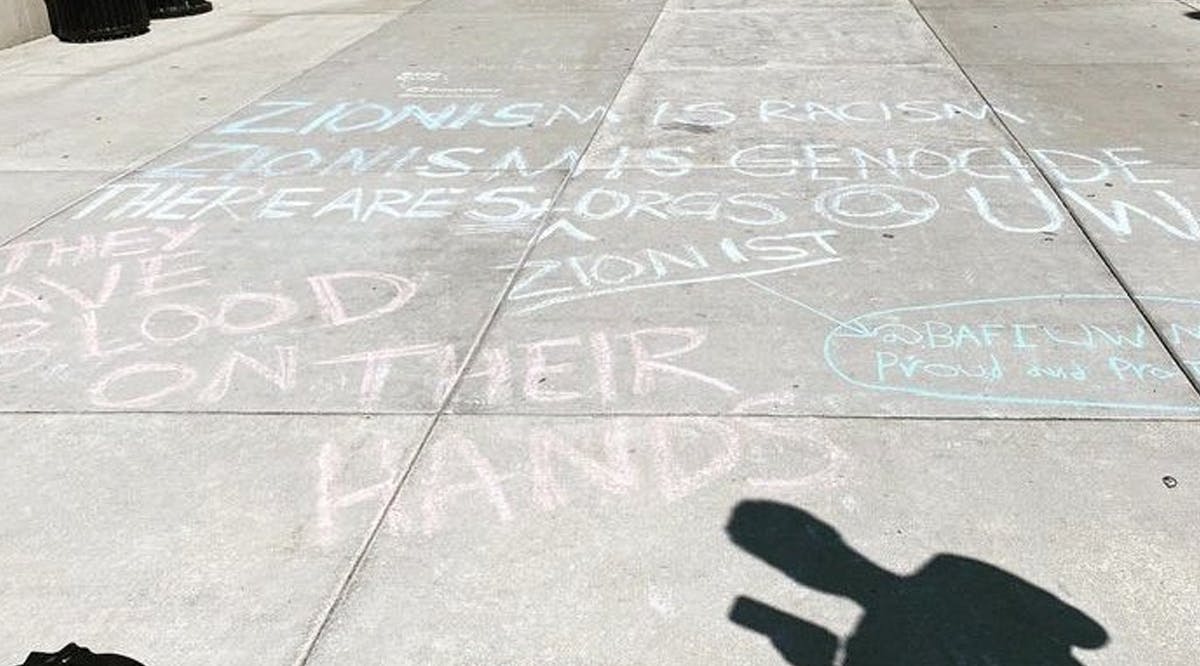 U of Wisconsin Apologizes After 'Zionism Is Genocide' Graffiti Seen Around Campus
Administrators at the University of Wisconsin-Madison issued an apology to the school's Jewish students after graffiti targeting what perpetrators called "Zionist" student groups was spotted in multiple locations around campus, on the first day of the semester the previous week.
University officials called the graffiti antisemitic and said they did not know who had drawn it. According to local reports and images shared by the American Jewish Committee, the graffiti at one location included phrases like "Zionism is Racism" and "Zionism is Genocide," and referenced unnamed "Zionist" organizations at the university that "have blood on their hands."
"These labels are antisemitic: they attribute broad actions or beliefs to Jewish student groups," UW Vice Chancellor Lori Reesor and Chief Diversity Officer LaVar J. Charleston said in a joint statement Wednesday, September 7.
"To those Jewish students and others affected, we are sorry for the impact this had on your first day of class at UW," Reesor and Charleston continued. "We truly strive to create a campus where every student feels they belong, and this kind of messaging harms that goal and aspiration." (TOI/VFI News)
When justice is done, it brings joy to the righteous but terror to evildoers. - Proverbs 21:15