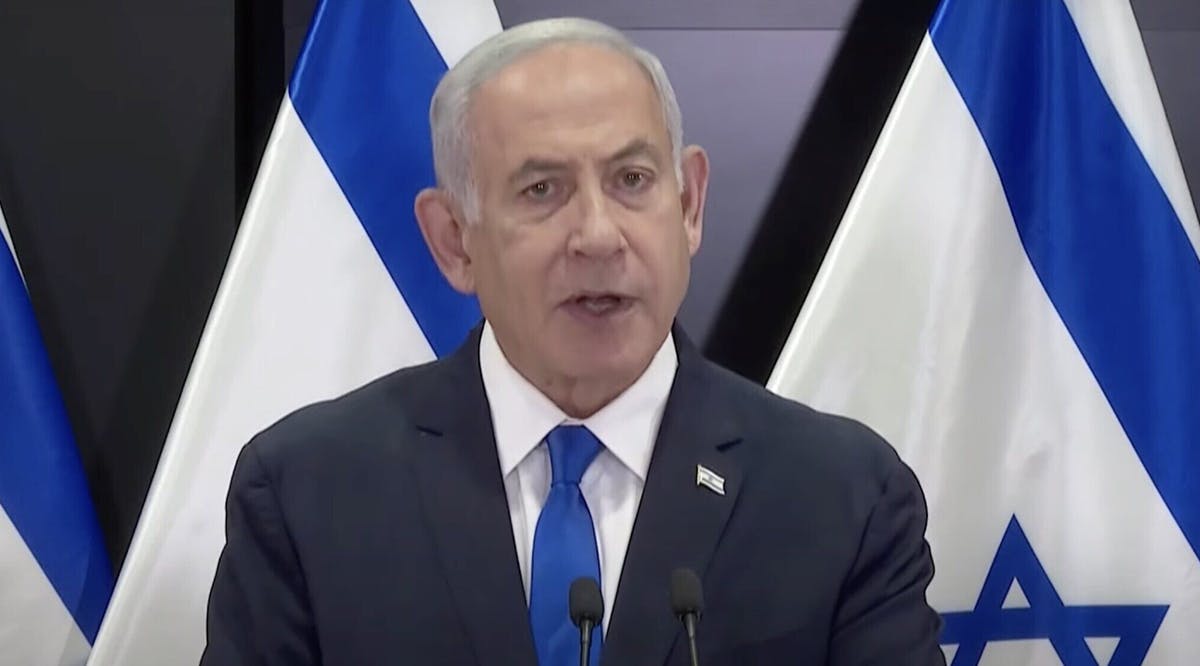 Netanyahu: Any Escalation Will Be Met With a Crushing Response
Prime Minister Benjamin Netanyahu convened a press conference Tuesday evening, May 9, together with Defense Minister Yoav Gallant, IDF Chief of Staff Herzi Halevi, and Shin Bet chief Ronan Bar at the end of the cabinet meeting that dealt with Operation Shield and Arrow.
"This morning, the State of Israel carried out a decisive and justified action. In Operation Shield and Arrow, the IDF eliminated the senior leaders of the Islamic Jihad in Gaza. They are responsible for launching the rockets last week and directing many terrorist operations in Judea and Samaria," Netanyahu began.
He added, "In addition to this, we attacked the central terrorist infrastructure of Islamic Jihad in Gaza. I am speaking first and foremost about the destruction of weapons factories, ammunition, and rockets. Already a week ago, against the background of the missile attack on the Gaza periphery communities, I, together with the Minister of Defense, ordered our forces to strike the leaders of the terrorists who were responsible for the shooting."
"I understand very well the desire to immediately harm those who harm us, it is understandable and natural. But it has already been said that 'For by wise counsel shall you make war.' And this is how we act, we will always act against those who seek to take our lives, and we do it on our own terms - at a time and place of our choosing."
"Countermeasures became possible after a brilliant intelligence effort. We reached them at the same time in their hiding places. We make every effort to avoid harming the uninvolved. This is precisely the difference between us and our enemy, they seek to harm the innocent first on purpose, while we do everything to prevent this."
"While we deplore any harm to civilians, they celebrate any harm to small children, women, and men who have no part in the war effort. Our principle is clear, whoever harms us, we harm him." Netanyahu said. (INN / VFI News)
"God, we pray that terrorists will be stopped from committing further attacks against Israel. We pray that our defense forces will utilize plans of action, and we are thankful for their alertness and ability to protect our citizens. Most of all we pray that you will protect innocent lives on both sides and bring the evil ones to justice."