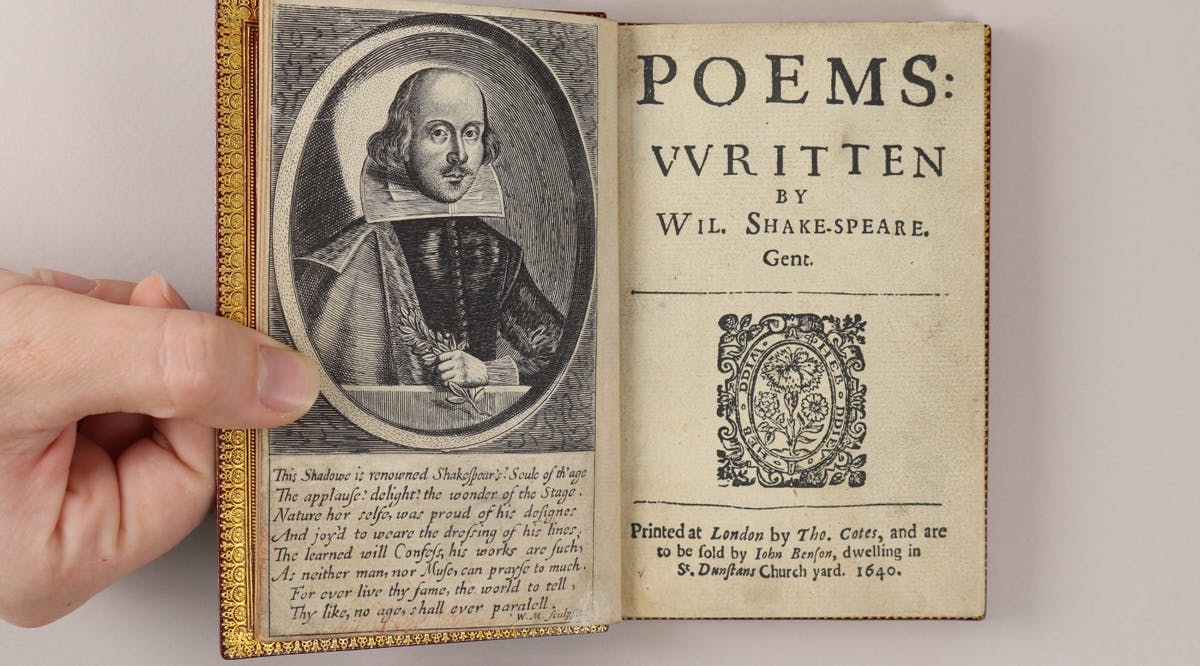 Rare Shakespeare Manuscripts Among Documents Donated to National Library of Israel
Rare copies of works attributed to William Shakespeare have been donated to the National Library of Israel, the library said Wednesday, November 17. The donated works include a first-edition copy of "The First Folio," a collection of Shakespeare's plays first published in 1623. The donation also includes a copy of the second edition of Shakespeare's work, titled "The Second Folio," published in 1632.
A first-edition small booklet including poems by the 16th-century wordsmith was also included in the lavish donation. The oldest piece of work given to the museum was an incunable — a text printed in the earliest stages of printing in Europe, meaning between 1440, when the printing press was invented, and 1500.
Other donated works include two volumes of Samuel Johnson's Dictionary of the English Language from 1755, considered one of the most important dictionaries of its time.
All seven texts, spanning over 400 years of human literature and history, were donated anonymously, the National Library said.
"We welcomed the valuable donation, which significantly enriched the library's collections," the National Library said in a statement. Established in 1925, the National Library is home to world-class collections of over four million books and 2.5 million photographs, as well as manuscripts, artifacts and maps. (TOI / VFI News)
A gift opens the way and ushers the giver into the presence of the great. - Proverbs 18:16
The suggestions, opinions, and scripture references made by VFI News writers and editors are based on the best information received.

Want to see more from VFI? Follow us on Facebook! Our official Facebook name is Vision for Israel. Follow us there and please hit "like" if you like us.