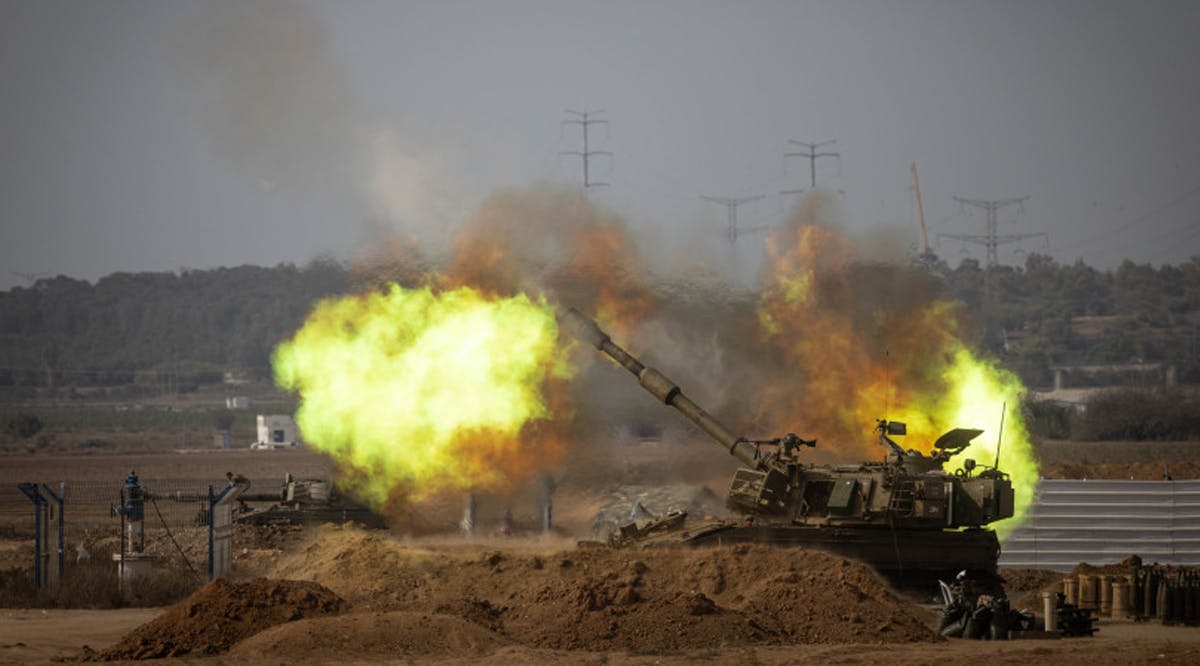 Israel, Hezbollah Exchange Fire in North, IDF 'Ready' for Lebanon Fire
Lebanon's Hezbollah said it had used two drones packed with explosives to attack an Israeli army command position in the disputed Shebaa Farms area at the Lebanese-Israeli border on Thursday, November 2.
In a statement, the Iran-backed group said the drones were filled with "a large quantity of explosives" and had hit their targets.
In response, the IDF struck several Hezbollah terror targets in southern Lebanon. Israel targeted several Hezbollah terrorist infrastructures along the border, killing many terrorists, the IDF said. The Israeli Air Force, as well as artillery forces, were placed on high alert to respond immediately to any Hezbollah attacks from inside Lebanon.
The IDF said it is conducting defensive operations such as ambushes and patrols along the northern border fence, in a bid to deter further escalations from Lebanon.
Israeli forces are also carrying out intense training drills to increase preparedness for broad operational plans that "can be activated at any time," the military noted. The IDF warned that it is ready for the "immediate execution" of said plans. (JPost / VFI News)
"God, we thank You for protecting our troops and spreading Your protection over all of our borders. We are humbly grateful that You alert our defense forces and enable them to act quickly and thwart potential terrorist attacks. May Your shield of protection remain over Israel and grant refuge to all civilians, and may the terrorists wishing to attack them face justice for their crimes."
The articles included in this publication do not necessarily reflect the views or opinions of Vision for Israel. We try to provide accurate reporting on news pertinent to Israel, the Middle East, the diaspora, and Jewish issues around the world—and we hope that you find it both informative and useful for intercessory prayer.