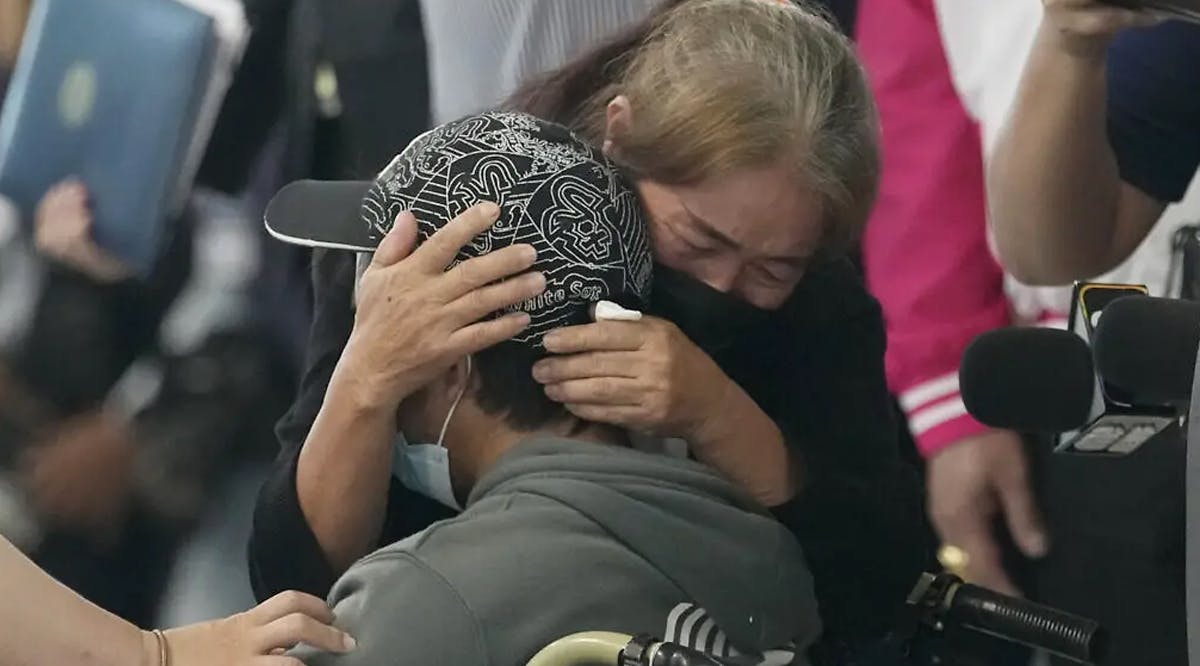 Thai Workers Face Dilemma: Stay and Endure War, or Flee But Lose Vital Wages
When Hamas terrorists rampaged through southern Israeli communities last month, many Thai migrant agricultural workers shared the fate of over a thousand Israelis who were slaughtered, kidnapped, or forced to run for their lives.
Since that day nearly a month ago, more than 7,000 of some 30,000 Thais working in Israel have returned home on government evacuation flights. But many others have decided to stay, choosing to take the risk for the opportunity to earn wages far higher than at home.
The number of Israelis and other civilians held hostage by Hamas is 241 according to IDF Spokesperson Rear Admiral Daniel Hagari, while Thailand reports that at least 23 of them are Thais. This is the largest single group of foreigners held by the terror group.
Many more may be missing and 32 have been reported killed. In a visceral illustration of the fate met by some, Israel's UN envoy Gilad Erdan showed to the General Assembly a video of what he said was a Hamas terrorist decapitating a Thai agricultural worker.
Farm laborers from Thailand and elsewhere in Southeast Asia seek work in more developed countries where there is a shortage of semi-skilled labor — at wages considerably higher than what they earn at home. Thais remain the largest group of foreign agricultural laborers in Israel today. (TOI /VFI News)
"God, we offer our sincere condolences to all the foreign families mourning their dead amid the war in Israel. We extend our deepest sympathy to all those who suffer from the loss of their loved ones, and who worked hard in our country to provide a better life for their families. We pray that You comfort them and guide the rest of the foreign workers into making the best decision for their welfare and their families."
The suggestions, opinions, and scripture references made by VFI News writers and editors are based on the best information received.

Want to see more from VFI? Follow us on Facebook: https://www.facebook.com/visionforisrael and hit "like" if you like us!