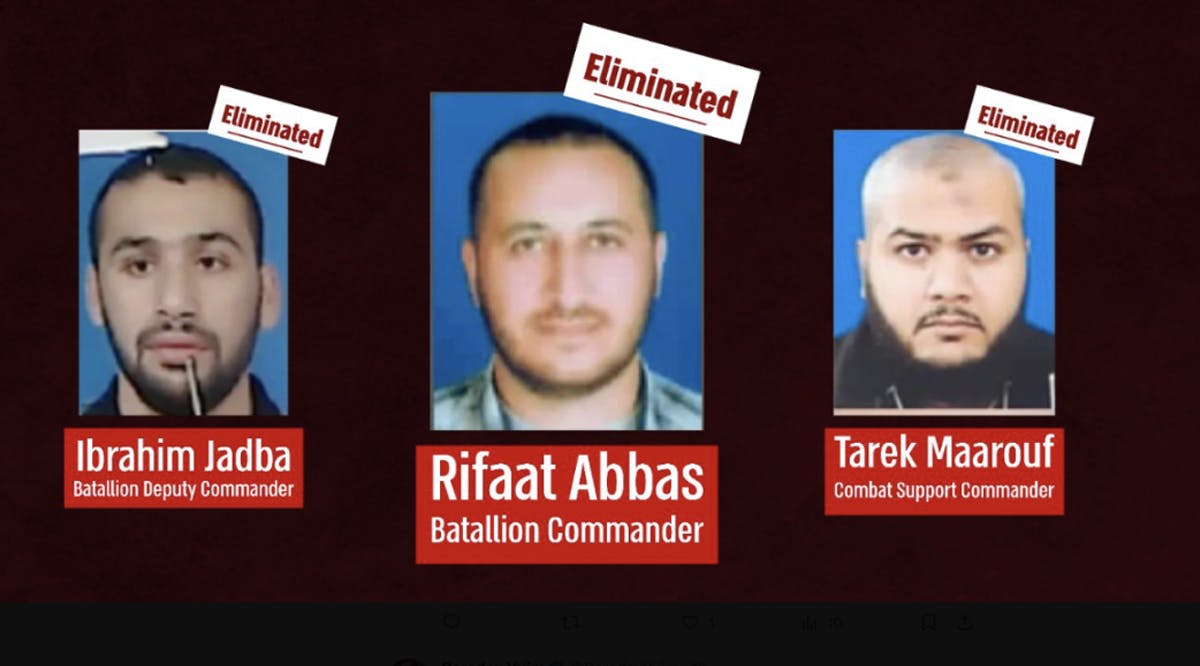 Three Hamas Commanders Eliminated
IDF fighter jets, under the direction of military intelligence and the Shin Bet, have eliminated Muhammad A'sar, the head of Hamas' anti-tank force in the Gaza Strip. A'sar's forces have been heavily involved in the battles against Israel's security forces in northern Gaza in recent days.
In his position, A'sar was responsible for all anti-tank forces among the various Hamas brigades in Gaza and was involved in activating those forces when Hamas launched its war on Israel on October 7. At A'sar's direction, numerous attacks were committed against Israeli military forces and civilians using anti-tank missiles.
On Tuesday, October 31, IAF jets also eliminated Ibrahim Biari, the Commander of Hamas' Central Jabaliya Battalion. Biari was one of the leaders responsible for sending terrorist operatives from the "Nukhba" force to Israel to carry out the murderous terror attack on October 7.
Later, in an airstrike Thursday night, the commander of Hamas's Sabra Tel al-Hawa Battalion, Mustafa Dalul, was killed, the IDF and Israel Security Service (Shin Bet) announced in a joint statement on Friday morning.
In addition, IDF fighter jets and artillery killed several Hamas terrorists who operated against the ground troops. During searches in the area of Beit Hanun in northern Gaza, IDF soldiers located weapons, intelligence material, an AK-47 rifle, submachine guns, magazines, grenades, explosive devices, RPG, communication means, and maps. (INN / VFI News)
"Though they plot evil against you and devise wicked schemes, they cannot succeed." - Psalm 21:11