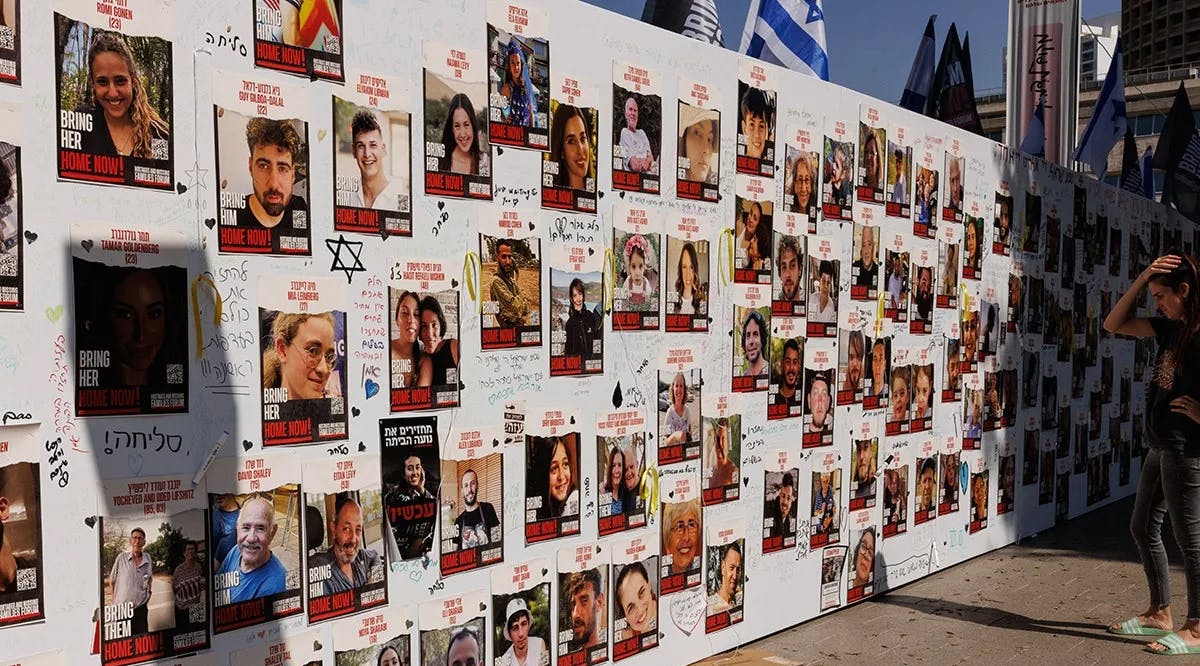 Rape by Hamas Was Systematic, 364 Murdered During Re'im Music Festival Massacre
The Israeli police and Israel's newly formed Civil Commission on October 7th Crimes by Hamas Against Women believe sexual violence during the terror attack was widespread, systematic and even endorsed by the Islamic fundamentalist group's religious and spiritual leaders as permissible during war.
First responders from both the Israeli military and the country's civilian services have described in detail the disturbing brutality and atrocities carried out by an estimated 3,000 Hamas and other Palestinian terrorists.
A commander with the Israeli army's National Rescue Unit told journalists in the initial days after the attack that he had found multiple bodies of dead women who had been stripped naked. In one case, on Kibbutz Be'eri, Col. (Res) Golan Vach, said he found two women tied together on the same bed with no clothes on.
In another case, a soldier from the army's special forces unit who was sent to search for survivors on a kibbutz told one media outlet he found the dead bodies of two young girls together in one room. "There was a teenage girl, 14 or 15. She was lying on the floor, on her stomach, her pants were pulled down, and she was half naked."
"Her legs were spread out, wide open, and there was the remains of sperm on her back," he said. "It was the first time I realized that we are not acting against terrorists here, we are acting against savages."
In the morgue, too, those working to identify the dead and prepare their bodies for burial spoke about brutalities consistent with rape and sexual assault. "We saw evidence of rape. Pelvises were broken … And this was also among grandmothers down to small children. These are things we saw with our own eyes," Shari, who works with a team of female volunteers tasked with cleaning the bodies of murdered women, told American media.
Meanwhile, an ongoing police investigation into the Hamas massacre of the Re'im music festival on October 7 has updated the death count to 364. Forty attendees of the festival were captured and taken to Gaza, the investigation finds. Earlier counts had placed the death count in Re'im at 270. (FN / VFI News)
"Lord, we pray that You comfort the Israeli women and girls who suffered immensely at the hands of the terrorists. We pray that they will be able to heal after this horrifying abuse to the extent that is possible for each of them. And for those who were also brutally murdered, we ask that You bring justice to their families by having their rapists and murderers captured and delivered to our justice system. We offer our heartfelt condolences to their loved ones and we pray that such extreme brutalities will never be experienced by Israelis again."