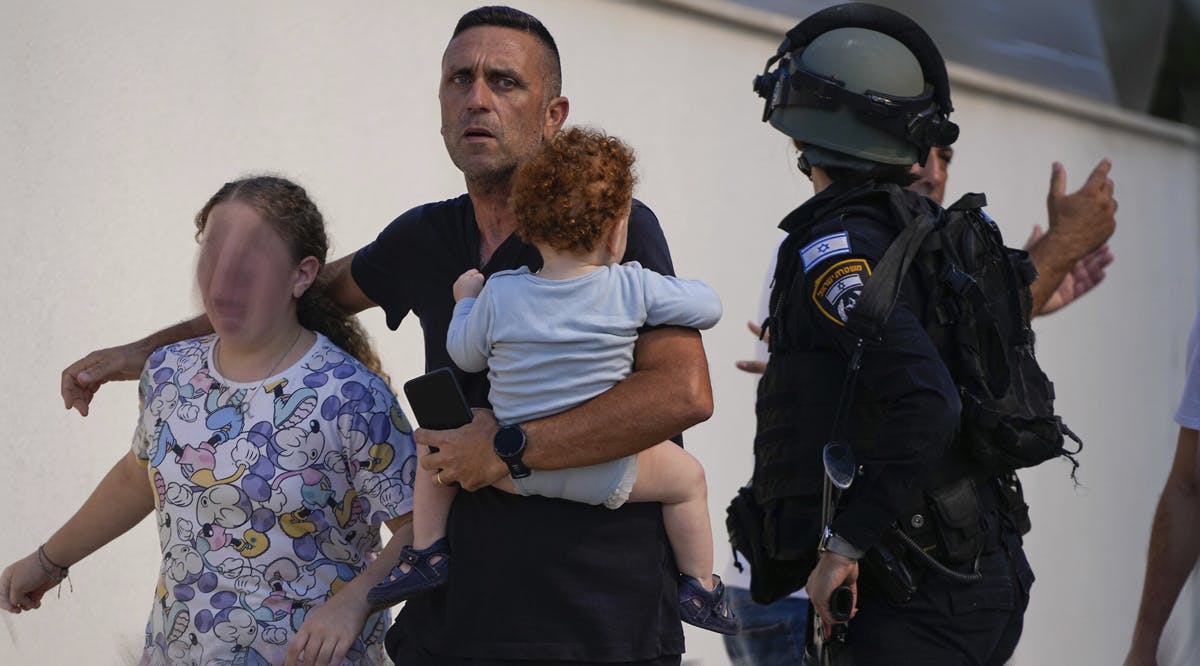 European Leaders Strongly Condemn Hamas Terror Assault
European leaders roundly condemn the massive assault by the Hamas terror group on Israel. German Foreign Minister Annalena Baerbock says Hamas contributes to "the intensification of violence," adding Israel "has our full solidarity" and "the right, guaranteed by international law, to defend itself against terrorism."
France expressed "full solidarity with Israel and the victims" and underscored "its absolute rejection of terrorism and its commitment to Israel's security." French President Emmanuel Macron said he "firmly condemns" the attacks.
Britain's foreign minister James Cleverly condemned the "horrific attacks" and underlined Israel's right to self-defense. Furthermore, a spokesperson for British Prime Minister Rishi Sunak says Sunak has spoken with Prime Minister Benjamin Netanyahu and offered any support Israel needs.
Additionally, the Netherlands, Spain, Italy, Ukraine, and the Czech Republic all say they back Israel's right to defend itself.
The United Arab Emirates also stressed in a statement that Hamas attacks "are a serious and grave escalation," and that it is "appalled by reports that Israeli civilians have been abducted as hostages from their homes." (TOI / VFI News)
"God, we thank You for giving us allies that valiantly speak out against our tormentors. We pray that they continue to offer substantial support and that they will join the fight against terrorism in Israel and actively assist us during these turbulent times."