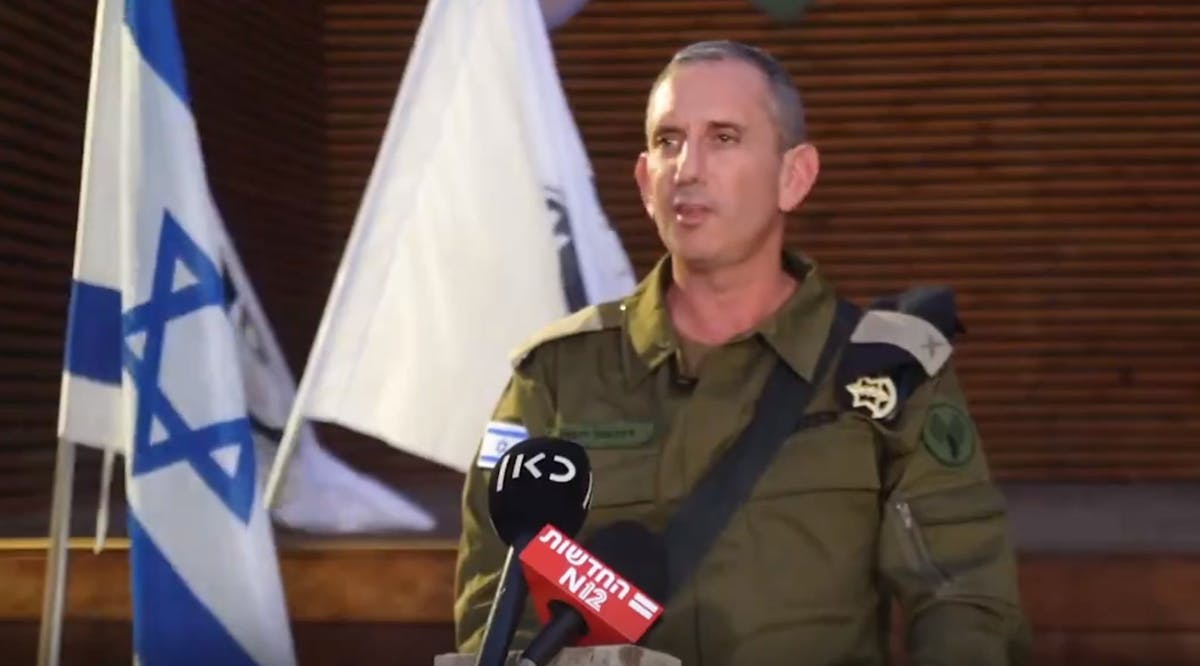 IDF Spokesperson: 'Hamas Was More Barbaric and More Brutal than ISIS'
IDF Spokesman Rear Admiral Daniel Hagari on Sunday, October 8, addressed the international media regarding the Hamas attack that has left over 900 Israelis dead. "This weekend, Hamas started a war against Israel with the worst massacre of innocent civilians in Israel's history. Hamas was more barbaric and more brutal than ISIS," he opened.
Hagari insisted: "Hamas behaves like ISIS — I repeat — Hamas behaves like ISIS. It's the same strategy: to maximize civilian casualties in Gaza and Israel and make you all forget the massacre of hundreds of Israelis that started this war in the first place. We will not forget."
He added: " Hamas terrorists target Israeli civilians; Israel will target Hamas terrorists wherever they will be in Gaza... Israeli intelligence indicates that Hamas is hiding among Gazan civilians inside Gazan homes and schools, hospitals, and mosques."
Meanwhile, jubilant Hamas terrorists uploaded to social media brutal video clips of their work: bodies of civilians lying dead in pools of blood at city bus stops, elderly people hauled away on motorbikes, and women and children hustled into jeeps and trucks as fighters battered and spat and screamed "Allahu Akbar" at their bewildered captives.
The terrifying videos, which also included groups of young Israeli and foreign partygoers tied up and taken into Gaza, were eerily reminiscent of images shared by the extremist Islamist group ISIS, which tried to establish an Islamic caliphate in northern Syria and Iraq several years ago.
Seth Frantzman, author of "After ISIS: America, Iran and the Struggle for the Middle East," told American media on Sunday, "The behavior of Hamas in this attack has many parallels with what we saw from ISIS in Iraq and their attack on Sinjar, where they purposely targeted women and children for kidnapping and then for sexual assault and slavery." (INN / VFI News)
"God, we pray for all Israelis who are facing Hamas' viciousness, as well as for the families who currently mourn their dead or missing family members. We ask that You comfort them, that You restore the injured Israelis' health, and that You help our defense forces find and free all the captives. We pray that they will return to us as soon as possible."