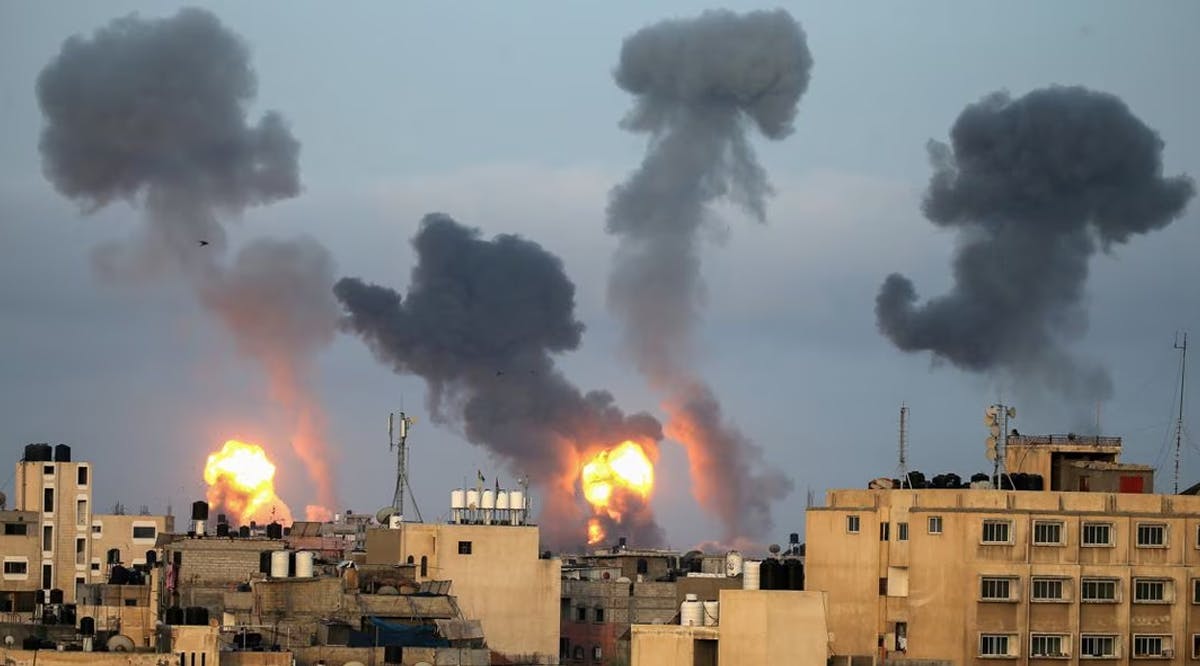 Live Updates - Israel at War: At Least 900 Killed, Hamas Claims Over 100 in Captivity
Since Saturday morning, October 7, hundreds of terrorists infiltrated multiple Israeli communities, overtaking Israeli towns on the Gaza border, murdering Jews, and taking others back to Gaza as captives.
In the shocking assault, Hamas gunmen rolled into as many as 22 locations in southern Israel on Saturday morning, including towns and smaller communities as far as 15 miles (24 kilometers) from the Gaza border. At least 900 were killed, dozens were kidnapped, and over 2600 were injured in the attacks.
Parallel to the terrorist attacks, multiple civilians reported hearing loud explosions in their immediate vicinity; as of Monday, over 4,000 rockets have been fired toward Israeli civilians.
Israel formally declared a state of war on Sunday as the death toll rose from the unprecedented Hamas attacks. In response to the attacks, the IDF launched Operation Swords of Iron and has since been striking terror targets in the Gaza Strip.
The Israel Defense Forces' top spokesman, Rear Adm. Daniel Hagari said on Sunday, "Israel will respond with determination and force to their unprovoked war crimes."
"Our Air Force is attacking hundreds of Hamas and Islamic Jihad targets in Gaza. We follow international law while exercising our right and responsibility to protect our civilians," Hagari continued. He added that the military killed more than 400 Palestinian terrorists in southern Israel and the Gaza Strip and captured dozens more, as of Sunday, while the Hamas-run health ministry in the Gaza Strip said 493 Palestinians have been killed so far.
Hamas senior official Moussa Abu Marzouk boasted that the terror group is holding some 130 Israeli hostages, including high-ranking army officials, according to a report in Palestinian media. (INN / VFI News)
"God, we are grieved and saddened beyond measure by the vile terrorist attacks that took place during the weekend and started a war in Israel. We offer our sincerest condolences to the innumerable families that are stricken with grief and we pray for the safety of every Israeli. We pray that Israel will be capable of thwarting any additional attacks and retrieving all the Israeli citizens who are currently held captive. We would also like to pray for the thousands of injured innocent civilians and ask for their full recovery in the coming days."
The articles included in this publication do not necessarily reflect the views or opinions of Vision for Israel. We try to provide accurate reporting on news pertinent to Israel, the Middle East, the diaspora, and Jewish issues around the world—and we hope that you find it both informative and useful for intercessory prayer.