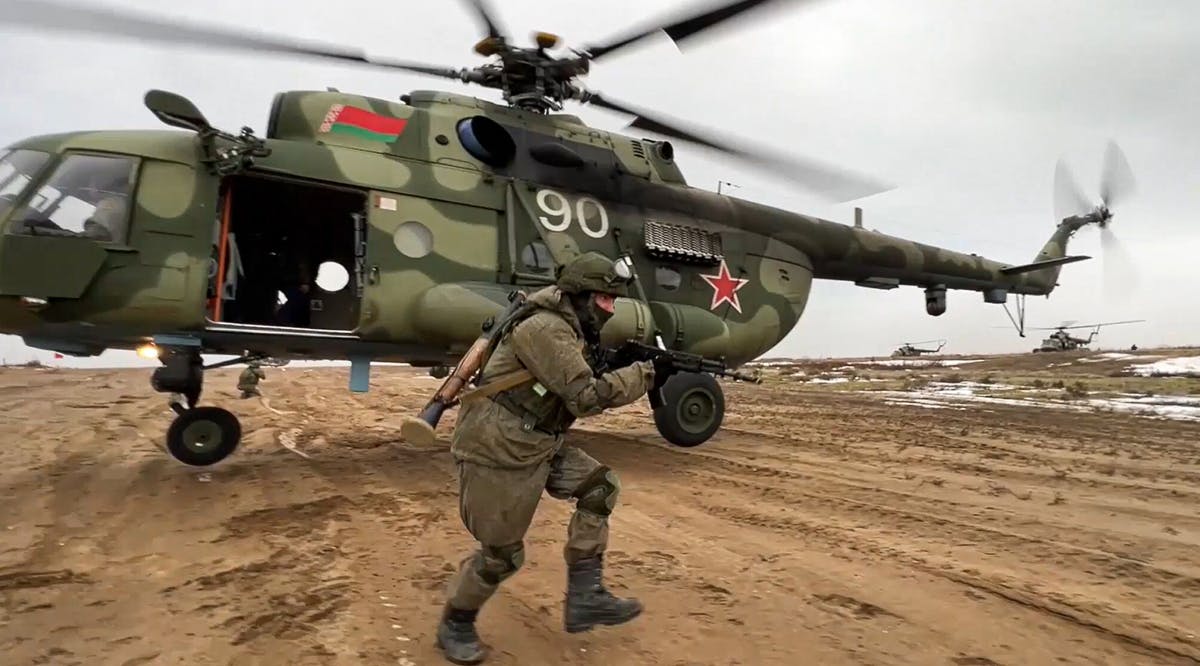 Iran-Backed Militias in Iraq Reportedly Smuggling Weapons to Arm Russia in Ukraine
Iranian-backed militias in Iraq are smuggling weapons to arm Russia in its invasion of Ukraine.
RPGs, anti-tank missiles, and Brazilian-designed rocket launcher systems have made their way from Iraq to Ukraine, according to the report, which cited members of the Iranian-backed militias as well as regional intelligence services familiar with the matter.
An Iranian-made Bavar 373 missile system was also donated to Moscow by Iranian authorities.
RPGs and anti-tank missiles belonging to the Hashd al-Shaabi Shia militia group were transported from Iraq to Iran on March 26 where they were collected by Russian authorities who then shipped them to Russia by sea. Hashd al-Shaabi also dismantled Brazilian-designed Astros II rocket launcher systems on April 1 for shipment to Russian forces.
The reported weapons transfers represent the latest progression in Russia's relations with Iran as Moscow finds itself increasingly isolated and struggling to keep up on the battlefield as Western sanctions continue to pile up.
US officials said that Russia has also been leaning on China to send its own military aid for use in the Ukraine invasion. (TOI / VFI News)
When you go out to war against your enemies, and see horses and chariots and an army larger than your own, you shall not be afraid of them, for the Lord your God is with you, who brought you up out of the land of Egypt. And when you draw near to the battle, the priest shall come forward and speak to the people and shall say to them, 'Hear, O Israel, today you are drawing near for battle against your enemies: let not your heart faint. Do not fear or panic or be in dread of them, for the Lord your God is he who goes with you to fight for you against your enemies, to give you the victory.' - Deuteronomy 20:1-4
The articles included in this publication do not necessarily reflect the views or opinions of Vision for Israel. We try to provide accurate reporting on news pertinent to Israel, the Middle East, the diaspora, and Jewish issues around the world—and we hope that you find it both informative and useful for intercessory prayer.