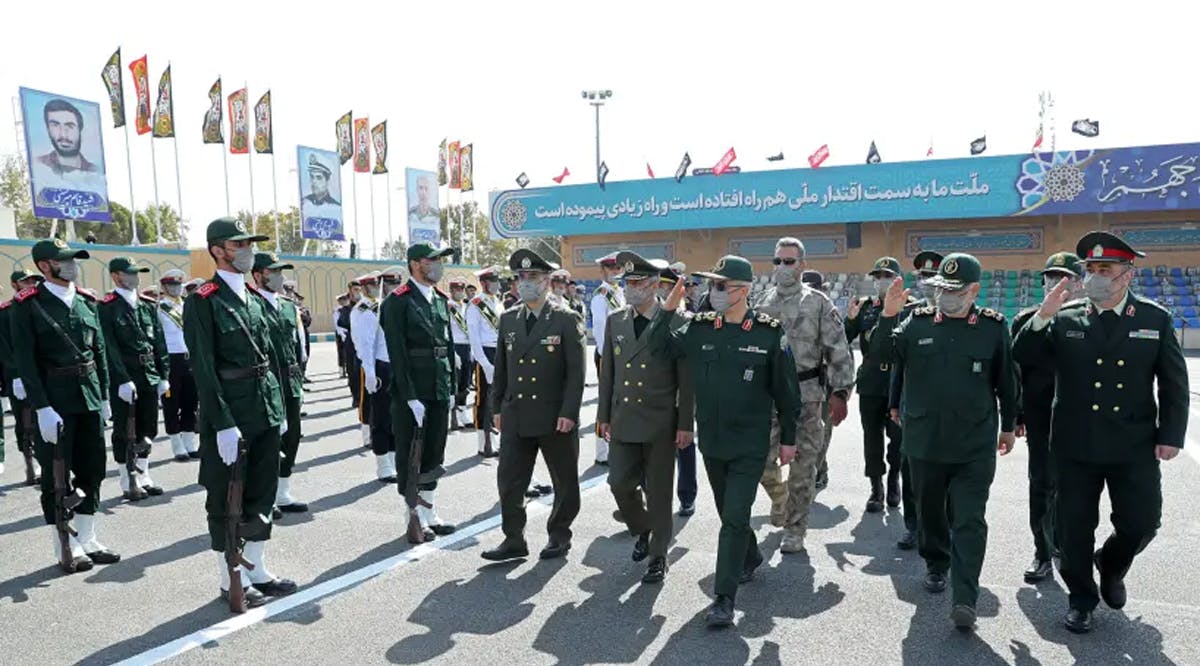 Iranian Americans to Biden: Don't Remove IRGC from Terror List
A group of more than 500 Iranian American scientists, scholars, and engineers, on Tuesday, April 12, urged US President Joe Biden to not remove the Islamic Revolutionary Guard Corps (IRGC) from the list of foreign terrorist organizations as nuclear talks stall, Fox News reports.
Iran has demanded sanction relief and the removal of its top military branch from the US list of designated terrorist groups as a condition for its return to the 2015 nuclear deal.
The letter, led by University of Connecticut professor and Dean of the School of Engineering, Kazem Kazerounian, and signed by another 501 Iranian officials, says the IRGC not only "safeguards" Iran's dictatorship but impedes any progress of human rights advancements.
Kazerounian argued that the nuclear talks should not only be about ensuring nuclear stability but should also target issues surrounding human rights.
Last month it was reported that the Biden administration is considering removing terrorism sanctions from the IRGC as part of negotiations to restore the 2015 Iran nuclear deal.
The Pentagon's top general recently said he was opposed to removing the IRGC from the US terror group list. (INN / VFI News)
"God, we ask that You help the world see the terror and evil of IRGC, and protect Israel from harm."