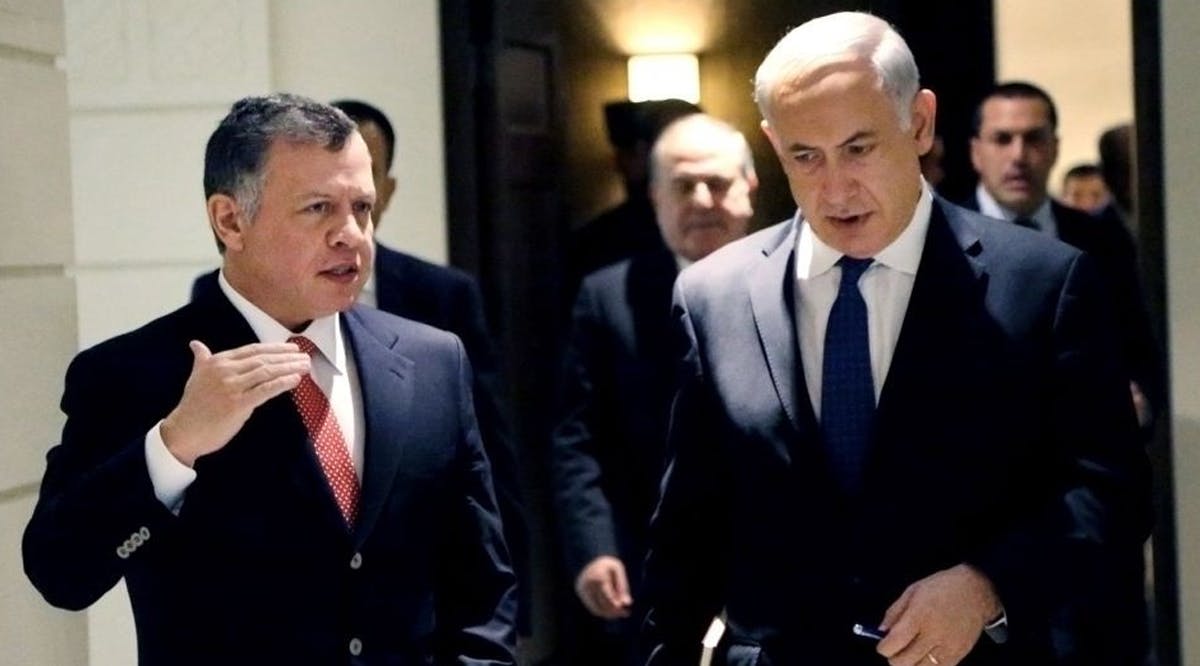 Prime Minister Netanyahu Meets with King Abdullah II
Prime Minister Benjamin Netanyahu flew to Jordan on Tuesday, January 24, to meet with King Abdullah II.
The two leaders discussed regional issues, especially strategic, security and economic cooperation between Israel and Jordan, which contributes to regional stability. They also praised the long-standing friendship and partnership between Israel and the Hashemite Kingdom.
The head of the ISA, the head of the National Security Council, the military secretary to the Prime Minister, and the Minister of strategic affairs Ron Dermer took part in the meeting as well.
Netanyahu assured King Abdullah that the status quo on the Temple Mount would be maintained. According to a Jordanian press release, the King of Jordan stressed to Netanyahu that "the historical and legal status quo at the Al-Aqsa Mosque must be respected."
This is Netanyahu's first public visit to Jordan since June 2018. The visit comes amid tensions between Jordan and Israel surrounding the visit by National Security Minister Itamar Ben-Gvir to the Temple Mount about two weeks ago, and the incident that occurred last week when the Jordanian ambassador was detained at the entrance to the Temple Mount.
The Israel police said that "contrary to erroneous publications, the ambassador's entry was not prevented. He was the one who decided at a certain point to leave the place on his own initiative, while the policeman was updating his commander and receiving appropriate instructions. If he had waited a few more seconds, he would have been permitted entry to the Temple Mount." (INN / VFI News)
"Whoever would foster love covers over an offense, but whoever repeats the matter separates close friends." - Proverbs 17:9