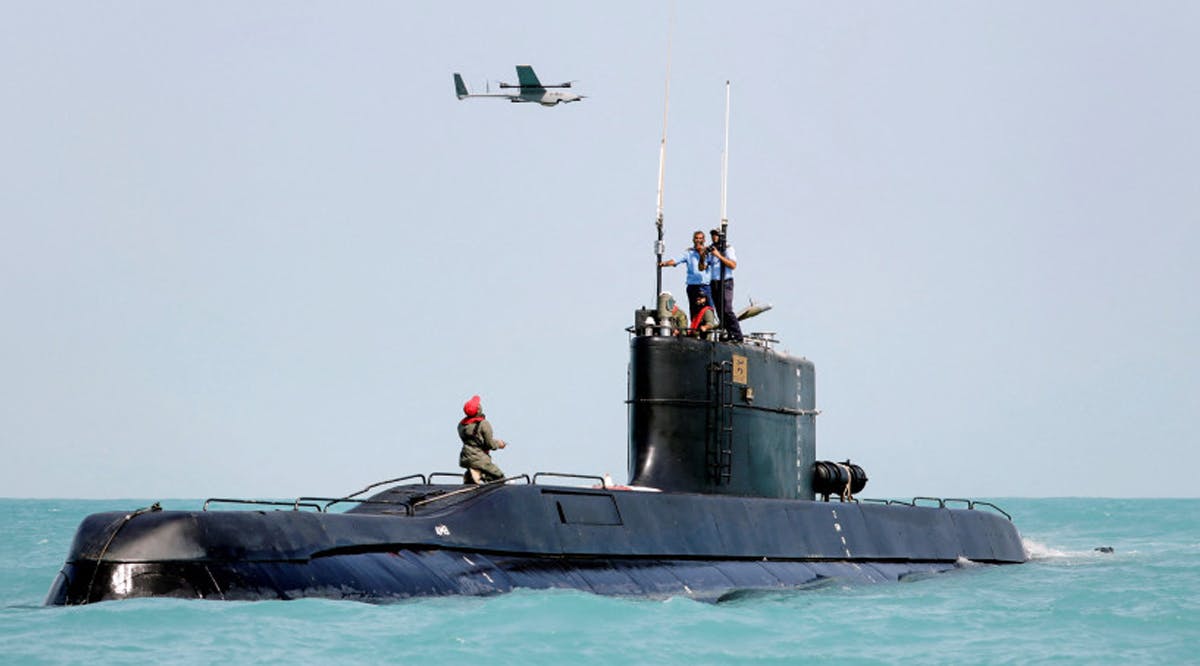 Iran Boasts New Submarines, Demands US Leave Syria
A new generation of Ghadir midget submarines and Fateh submarines will be made for the Islamic Revolutionary Guard Corps' navy, Iran said Monday, August 28.
Tehran also slammed the "illegal presence of the US in Syria" in statements by Foreign Ministry spokesman Nasser Kanaani on Monday at a weekly briefing. Tehran's comments appear to be a warning to the US that Iran could encourage proxy groups to continue to target Americans in Syria. The Iranian Foreign Ministry says the US is the "source" of instability in Syria.
Iran made many comments about the Mideast region. It boasted of working on improving ties with Bahrain and Egypt and slammed continued US sanctions.
The Iranian navy is historically quite small, but Iran does operate several submarines. Iran has several Russian submarines it has used since the 1990s, according to naval expert H. I Sutton.
Iran also constructed midget submarines, which it calls the Ghadir. It also has the 157-foot Fateh class of submarines. The Iranians intend to equip the IRGC with both Ghadir and Fateh submarines, according to the report. This is supposed to expand Iran's power in the Persian Gulf. (JPost / VFI News)
"But the way of the wicked is like deep darkness; they do not know what makes them stumble." - Proverbs 4:19