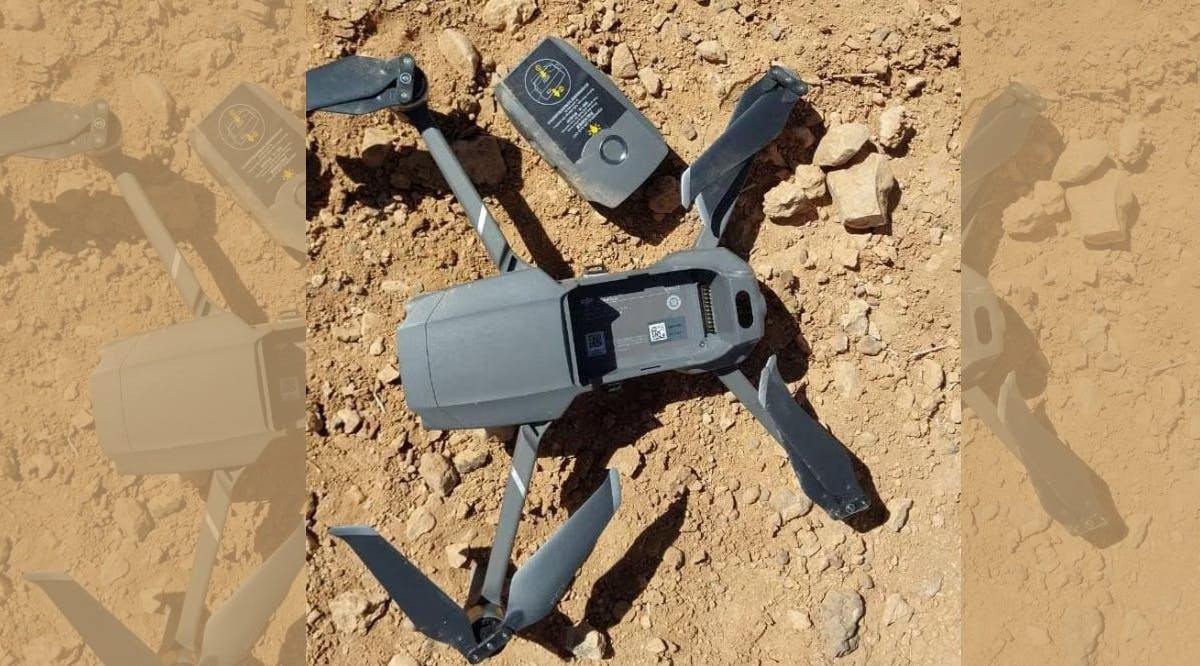 Jordan Downs Drone from Syria in Third Incident in August
The Jordanian army said it downed a drone heading from Syria on Monday, August 28, in the third such incident in August, while officials said an increase in weapons being smuggled across the border was raising concerns about a new Iranian-instigated threat beyond drugs.
The army said in a statement that the drone was brought down in its territory but did not say what it was carrying. Officials have recently revealed weapons were being smuggled as well as narcotics by drone.
Jordanian officials said the increasing use of drones carrying explosives was adding a new dimension in a relentless cross-border billion-dollar drug war the staunch US ally has long blamed on Iranian-backed militias that hold sway in southern Syria.
"This is Iranian targeting of Jordan, helped by the presence of their militias near our border. It poses a security threat that goes beyond drugs," Samih Al Maitah, a former minister familiar with developments along the border said.
Syria is accused by Arab governments and the West of producing the highly addictive and lucrative amphetamine Captagon and organizing its smuggling into the Gulf, with Jordan being a main transit route. (JPost / VFI News)
"God, we pray for the Jordanian people's safety and we thank You for protecting them. We ask that You prevent Iran and other malevolent entities from harming nations and intervening with their internal matters, as well as their citizens' health. May you stop them from acquiring more power and accessing other countries onwards."