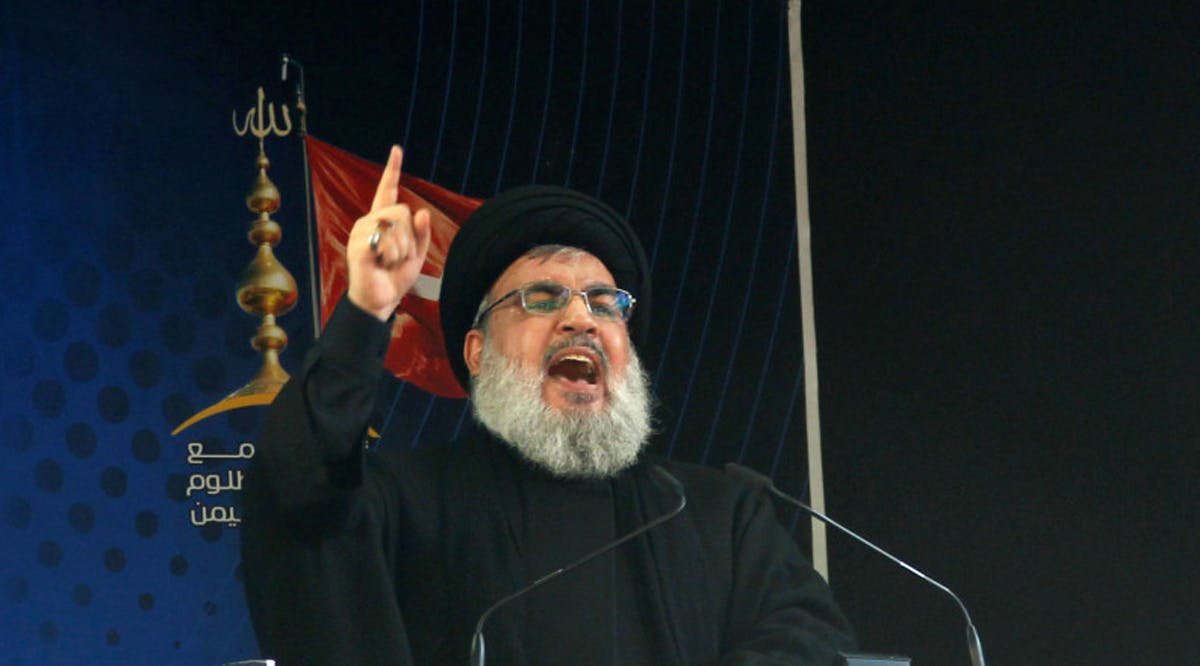 Nasrallah Warns Israel Against Targeting Hamas Leaders in Lebanon
Hezbollah Secretary-General Hassan Nasrallah warned that any Israeli assassination of a Lebanese, Palestinian, Iranian, Syrian, or any other person in Lebanese territory would "lead to a strong reaction," in response to reports that Israel could target Hamas officials in the country, on Monday evening, August 28.
Nasrallah referenced recent statements by Prime Minister Benjamin Netanyahu accusing Iran of financing terrorist attacks in Judea and Samaria, stating "The Israeli enemy, in the face of the escalation of resistance … fled to accuse Iran and to pretend that what is happening there is an Iranian plan and that the Palestinians there are tools, and this is foolishness."
"Yes, the Islamic Republic supports the oppressed Palestinian people, but the resistance project is a Palestinian project."
The Hezbollah leader also downplayed the threats of targeted assassinations against terrorists in the Iran-backed axis of factions in the region, saying "Were these assassinations able to shake the resistance?"
"These threats do not make the resistance recede. Neither the threat nor the implementation of the threat will weaken the resistance, but will increase its determination, presence, and strength."
Nasrallah also referenced efforts to renew the mandate of the United Nations Interim Force in Lebanon (UNIFIL), warning that there was an attempt to have UNIFIL spy for Israel because it operated in areas that IDF drones, spies, or cameras cannot reach. Lebanese Foreign Minister Abdallah Bou Habib also rejected a draft resolution to renew the mandate over the weekend. (JPost / VFI News)
"God, we pray that we can live peacefully in our country and not have to resort to violence to reinstate our sovereignty and defend our rights. We ask that You stop all of these foreign forces and terrorist organizations, and help them realize the futility of their plans against Israel so that they will not provoke our nation further."