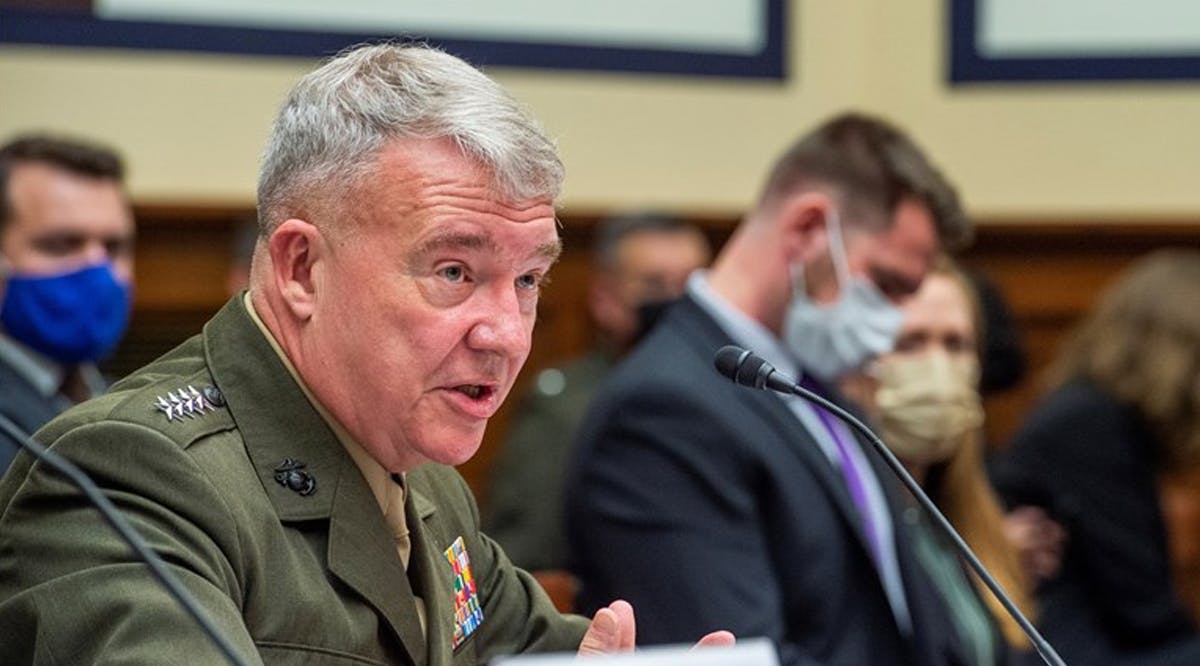 CENTCOM Chief: The Number One Objective is that Iran Does Not Possess a Nuclear Weapon
CENTCOM Commander Gen. Kenneth McKenzie on Friday, March 18, told reporters that "the number one objective of the United States with regard to Iran is that Iran not possess a nuclear weapon".
"I continue to see Iran as the greatest threat to regional security and stability. They furnish weapons, support, and direction to proxies across the region who engage in acts of terror and undermine local governments, all advancing Iranian interests," said McKenzie.
He warned against Iran's ballistic missile threat which he said "has continued to advance and expand with greater ranges and accuracy. CENTCOM has continued to watch Iran and its proxies as we act as a deterrent to Iranian attacks on US interests."
On a potential nuclear deal with Iran, McKenzie said, "So the number one objective of the United States with regard to Iran is that Iran does not possess a nuclear weapon. So I think any solution that closes that path to them contributes to regional security because we'd all like to work with an Iran that is not a nuclear-armed Iran. The best way to get there is probably through a negotiated agreement."
He added that an agreement with Iran does not solve Iranian proxies. It doesn't solve the compelling problem of Iranian ballistic missiles, land-attack cruise missiles, and small unmanned aerial vehicles, and we need to recognize that. That's a separate problem."
The comments came just days after dozens of Iranian ballistic missiles hit the northern Iraqi city of Erbil near the US consulate complex, destroying some residential structures. (INN / VFI News)