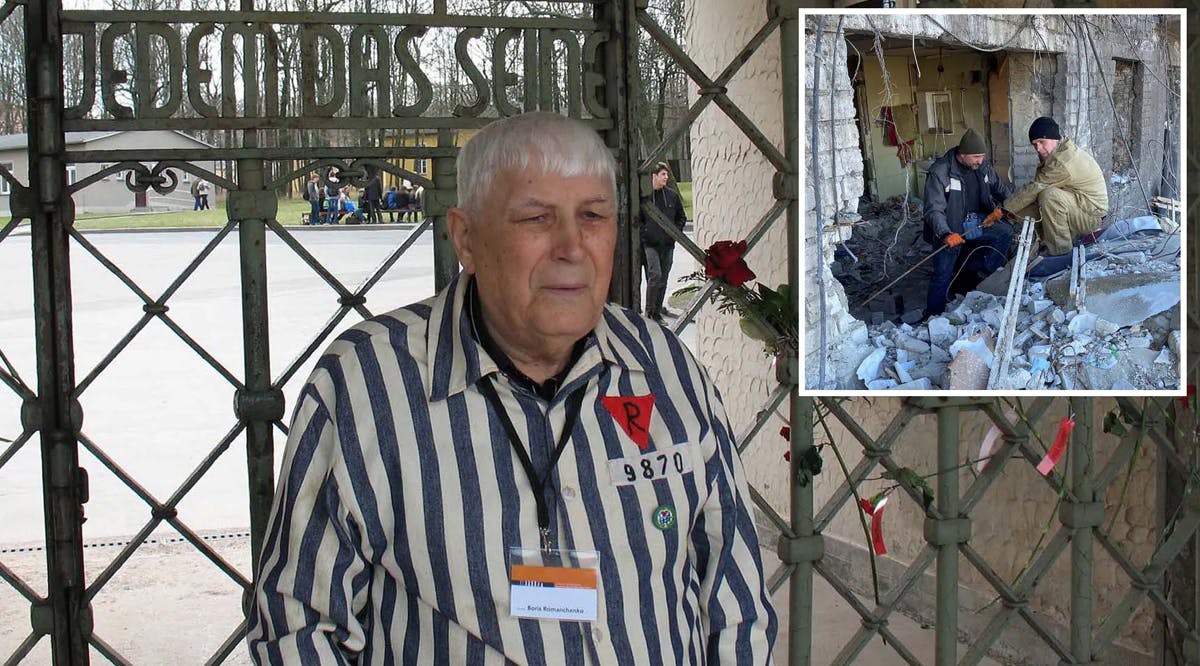 Holocaust Survivor Who Went Through Four Concentration Camps Killed in Ukraine by Russian Strikes
A 96-year-old man who survived the Nazi death camps of Buchenwald, Peenemuende, Dora, and Bergen-Belsen was killed Friday, March 18, when his home in Kharkiv, Ukraine, came under Russian attack.
Boris Romanchenko's death was announced Monday by Germany's Buchenwald concentration camp memorial institute. Citing Romanchenko's relatives, the memorial said he was killed when his home in Kharkiv was struck by apparent artillery fire.
"Boris Romantschenko campaigned intensively for the memory of the Nazi crimes," the institute said on Twitter, adding that he had been vice president of the Buchenwald-Dora International Committee, a survivors' organization.
The mayor of Lviv, Ukraine, mourned Romanchenko in a Telegram post.
"He was killed by a Russian missile in his apartment during a 'denazification operation,'" Mayor Andriy Sadovy wrote. "The new fascists continue the work of Hitler."
Russian President Vladimir Putin has repeatedly called his unprovoked invasion of Ukraine a "denazification," falsely claiming that Ukraine is committing "genocide" against its Russian-speaking population.
Ukrainian President Volodymyr Zelensky is Jewish, and speaks fluent Russian, as do many Ukrainians.
Kharkiv, Ukraine's second-largest city, sits a mere 25 miles from the Russian border. It has been under bombardment for a month, since the start of Russia's invasion. (INN / VFI News)
"God, we ask that you end this war, and ensure the horrors of the Holocaust are never repeated. Please keep Boris Romanchenko and his family in your loving embrace."
The articles included in this publication do not necessarily reflect the views or opinions of Vision for Israel. We try to provide accurate reporting on news pertinent to Israel, the Middle East, the diaspora, and Jewish issues around the world—and we hope that you find it both informative and useful for intercessory prayer.