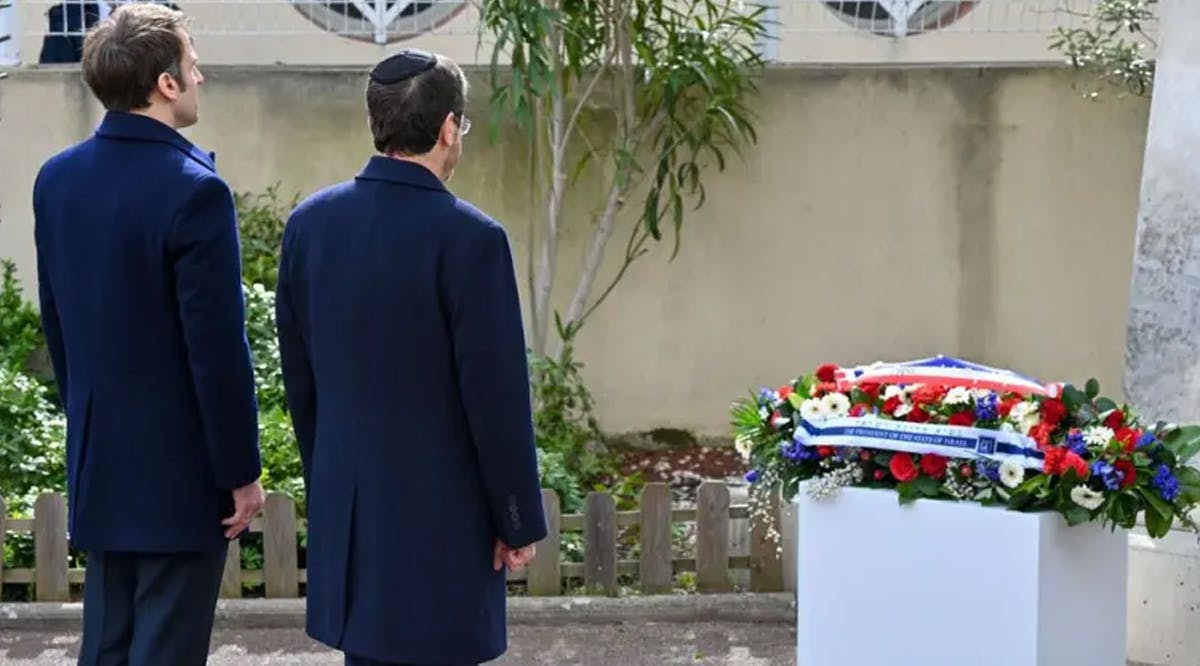 'Inexplicable Antisemitism' Still a Worldwide Problem
At the invitation of French President Emmanuel Macron, President Isaac Herzog and his wife Michal joined Macron and his wife Brigitte in marking the 10th anniversary of the murder of four Jews on Sunday, March 20 — three of them children, in a terrorist attack on the Ohr Torah school in Toulouse.
Soon after arriving in Toulouse, and following a wreath-laying ceremony, the Herzogs and the Macrons, together with former presidents of France Nicolas Sarkozy and Francois Hollande, visited the Ohr Torah School, and met with the families of the victims, after having previously met with teachers and students who had been at the school at the time of the attack.
At the school itself, they spent time with school principal Yaacov Monsonego and his wife Yaffa who had lost their daughter Myriam in the attack, and they also learned of how the incident had strengthened the Jewish community of Toulouse in their resolve to remain united.
At the memorial ceremony for the victims that was also attended by leaders of the Jewish community, Herzog emphasized that there is no justification for the murder of innocent children or any act of terror anywhere.
He described terrorism as a means of distilled hatred which is found among the extremist elements of Islam, who use this bitter hatred as a reason for attacking Jews, as well as other Muslims and Christians.
Even today, he said, there are incidents of inexplicable antisemitism throughout the world, based on irrational hatred.
This is most evident in social media, Herzog noted and urged that it be fought at state, legal, and educational levels. Antisemitism includes acts and deeds against the Jewish state and attempts to annihilate it, he said. In reference to the ongoing Iranian threat, Herzog stressed that Iran is the central source of international terror. The family of nations must stand together against Iran, he insisted. (JPost / VFI News)
We are afflicted in every way, but not crushed; perplexed, but not driven to despair; persecuted, but not forsaken; struck down, but not destroyed; - 2 Corinthians 4:8-9